Maison Twenty Six – Bombay Suite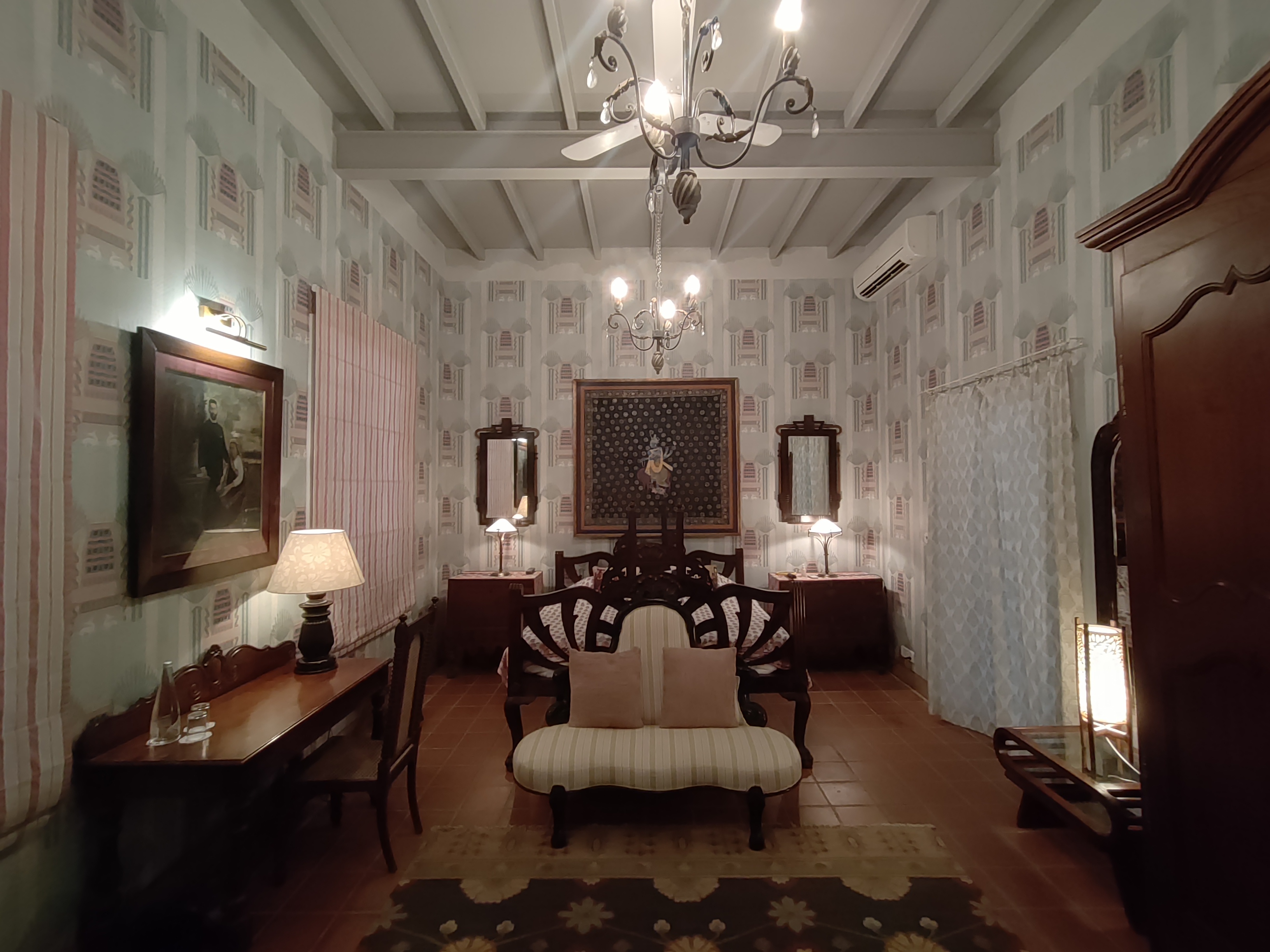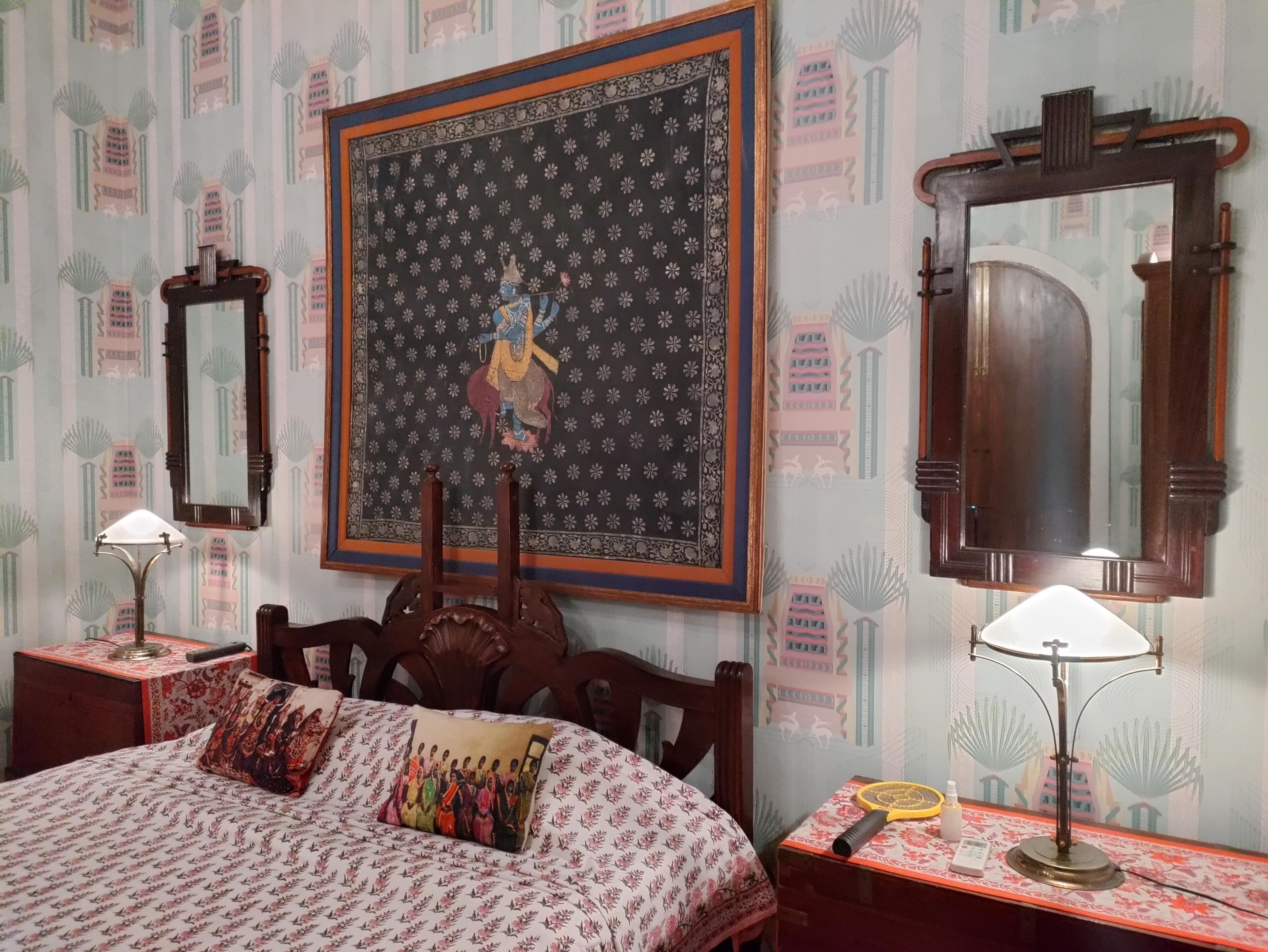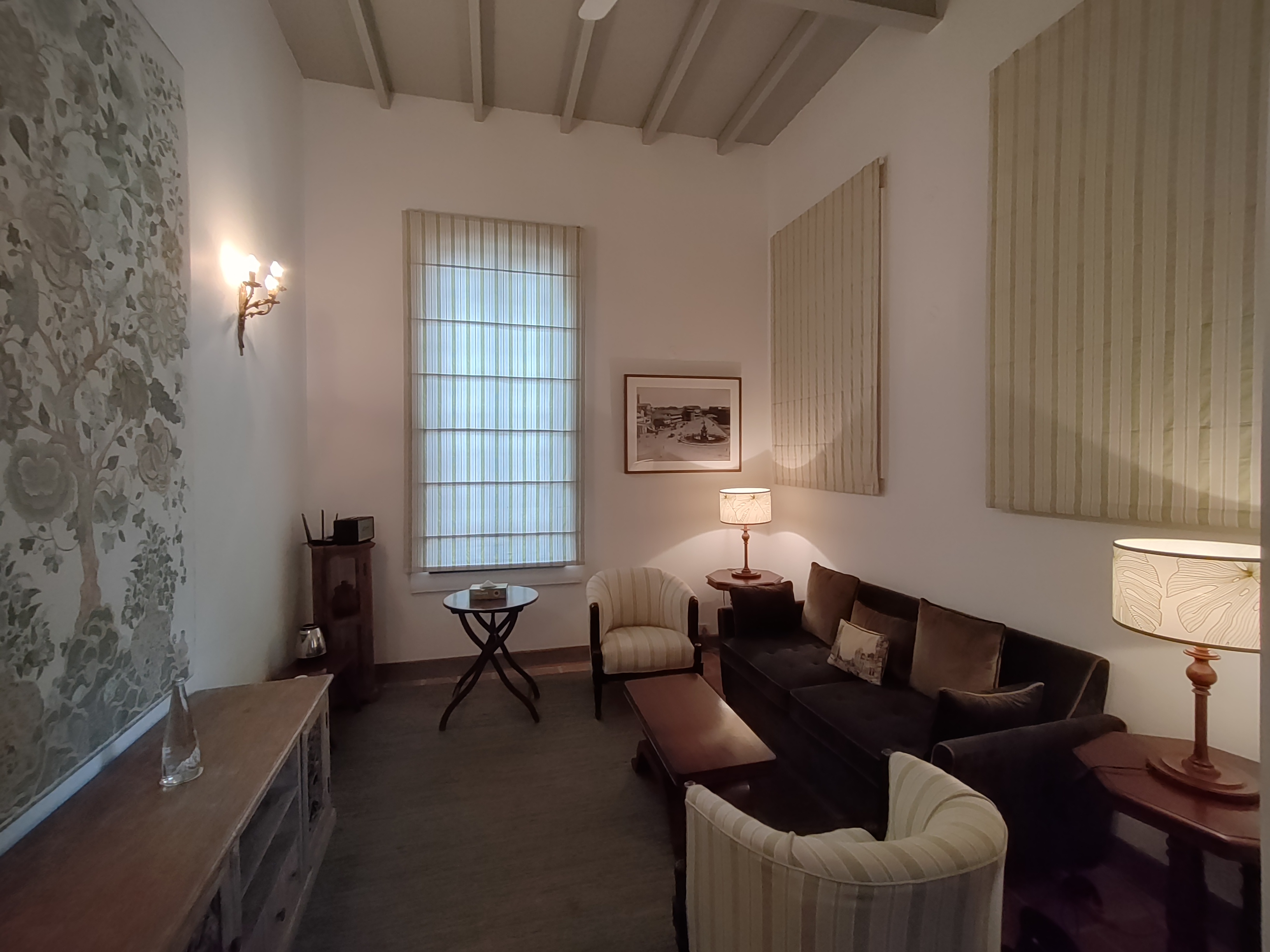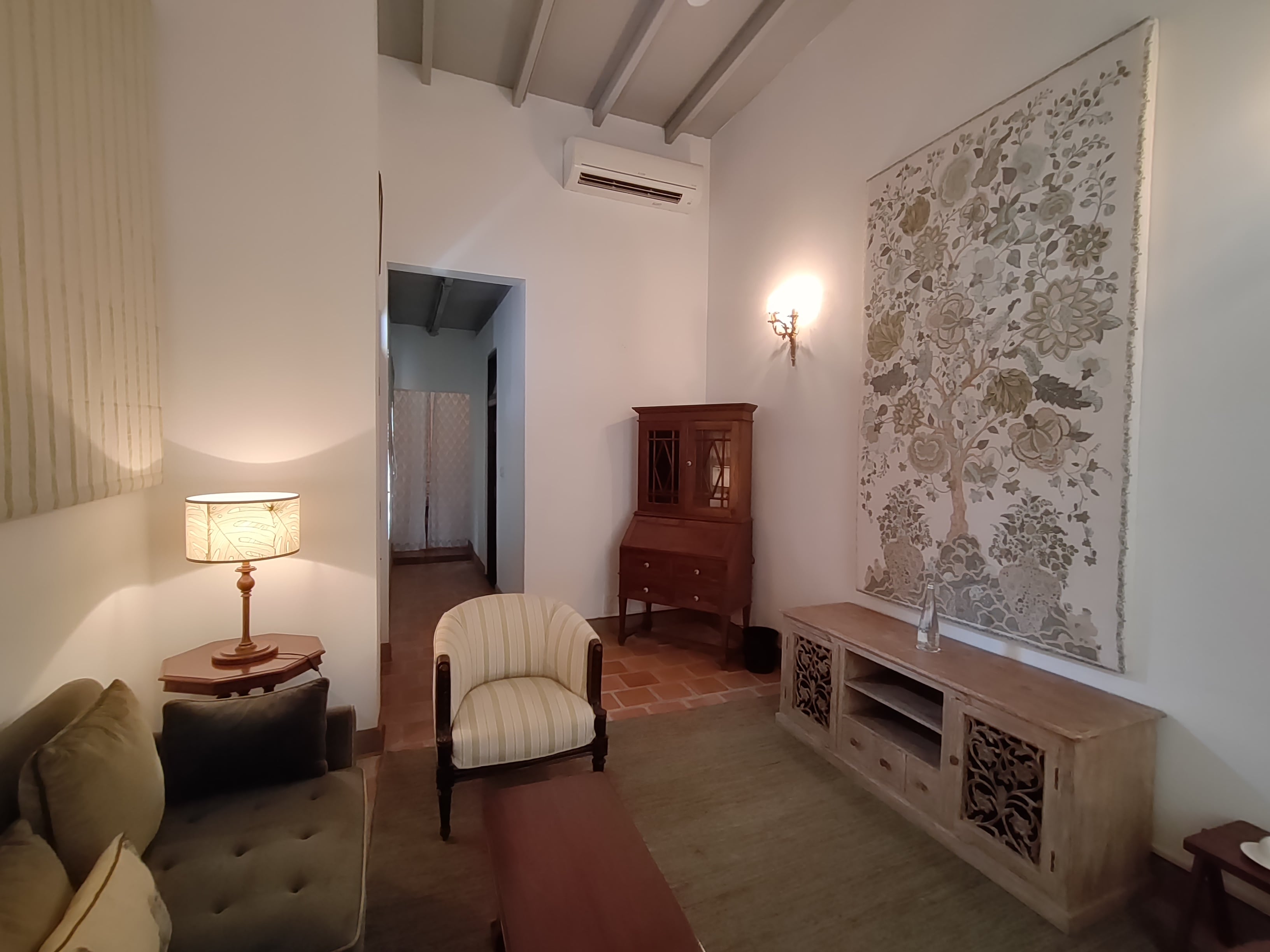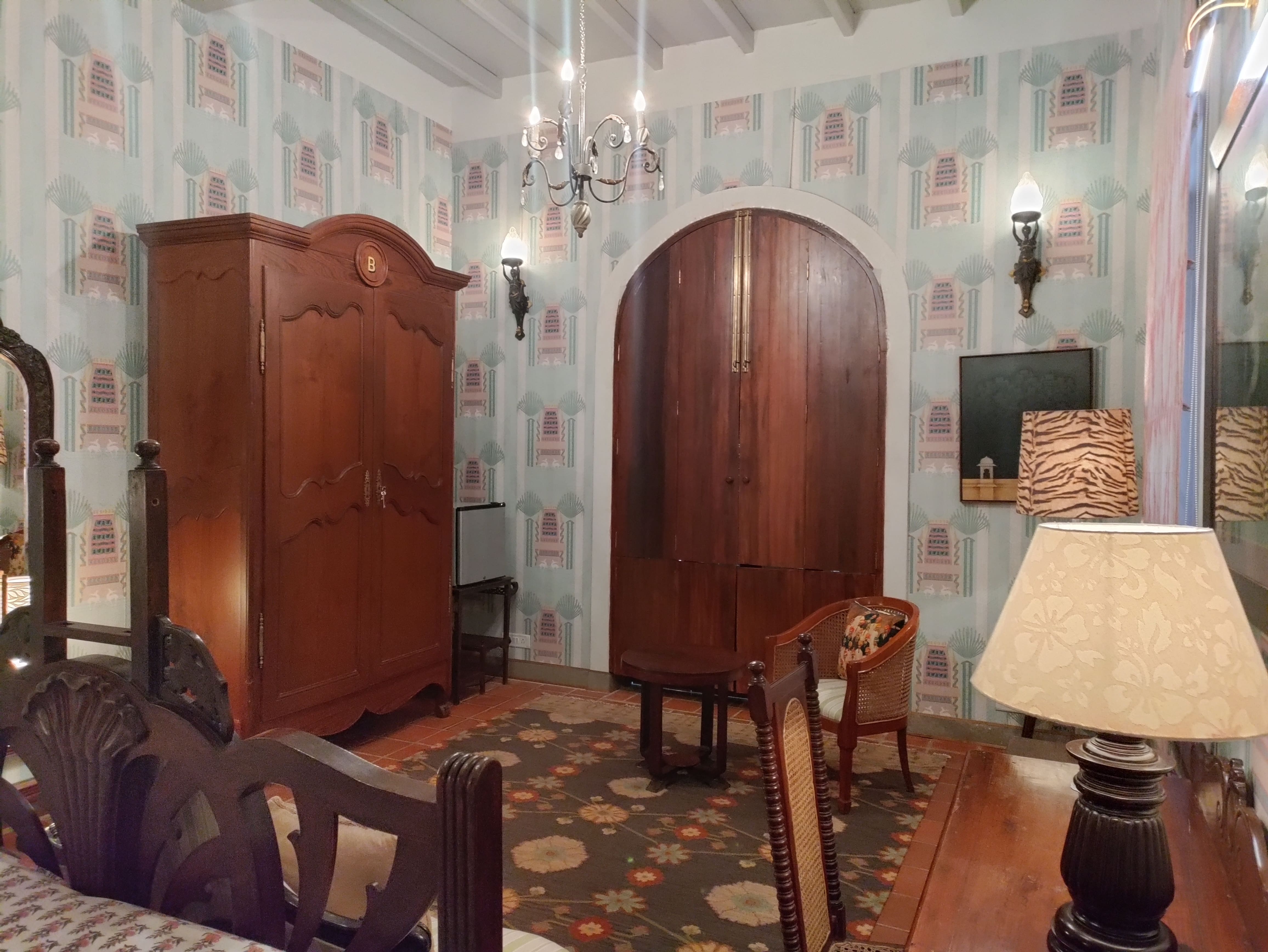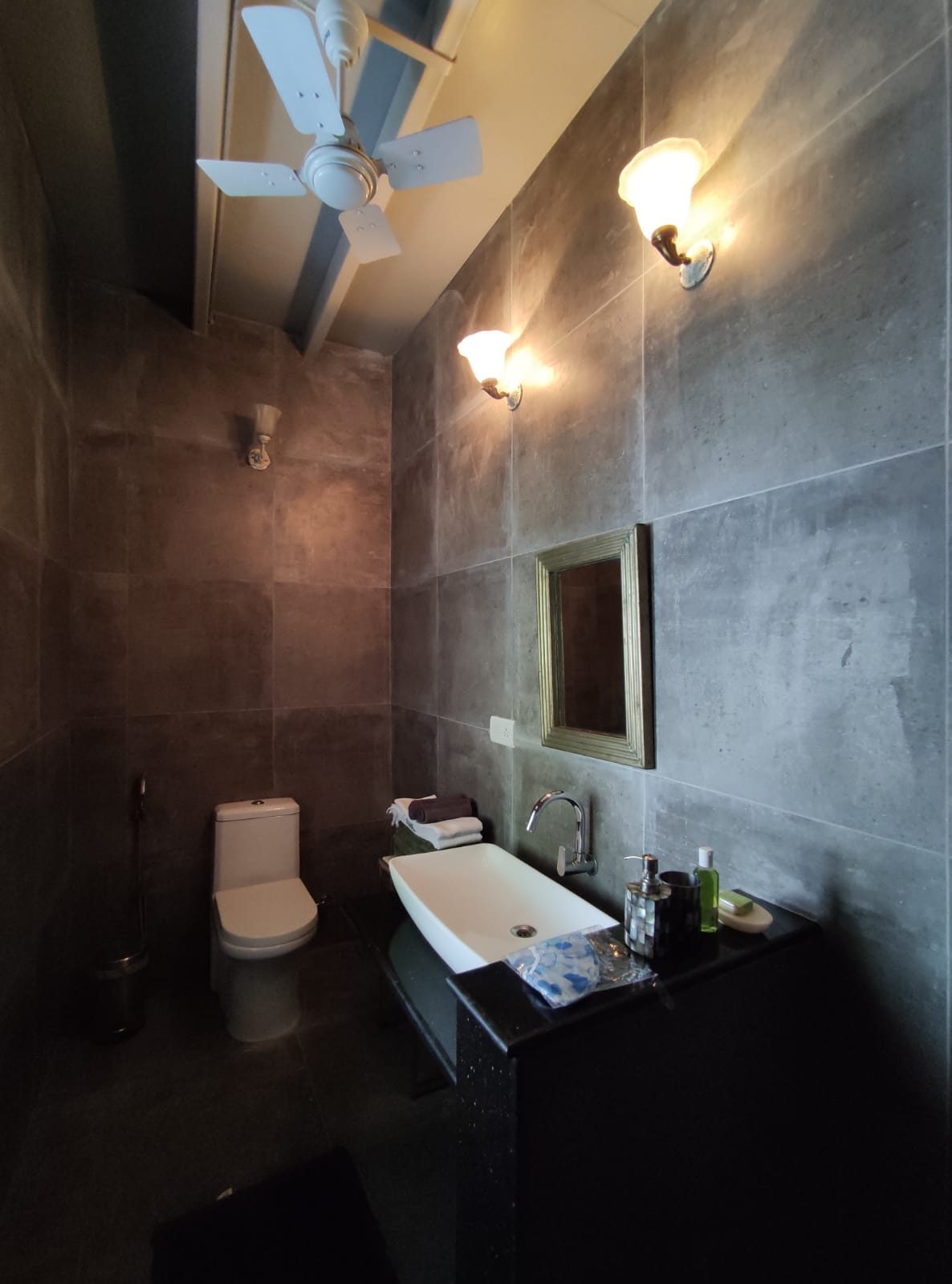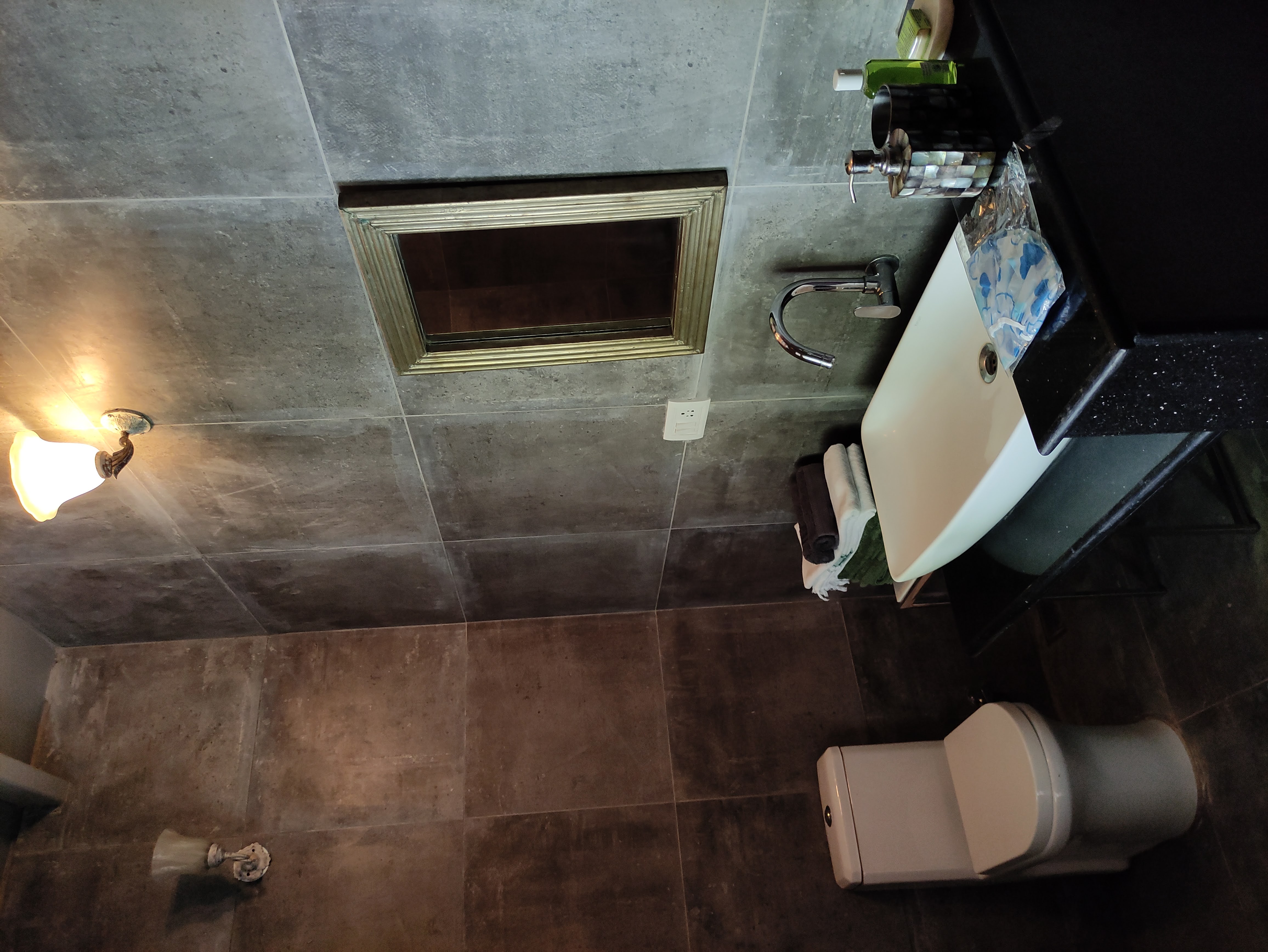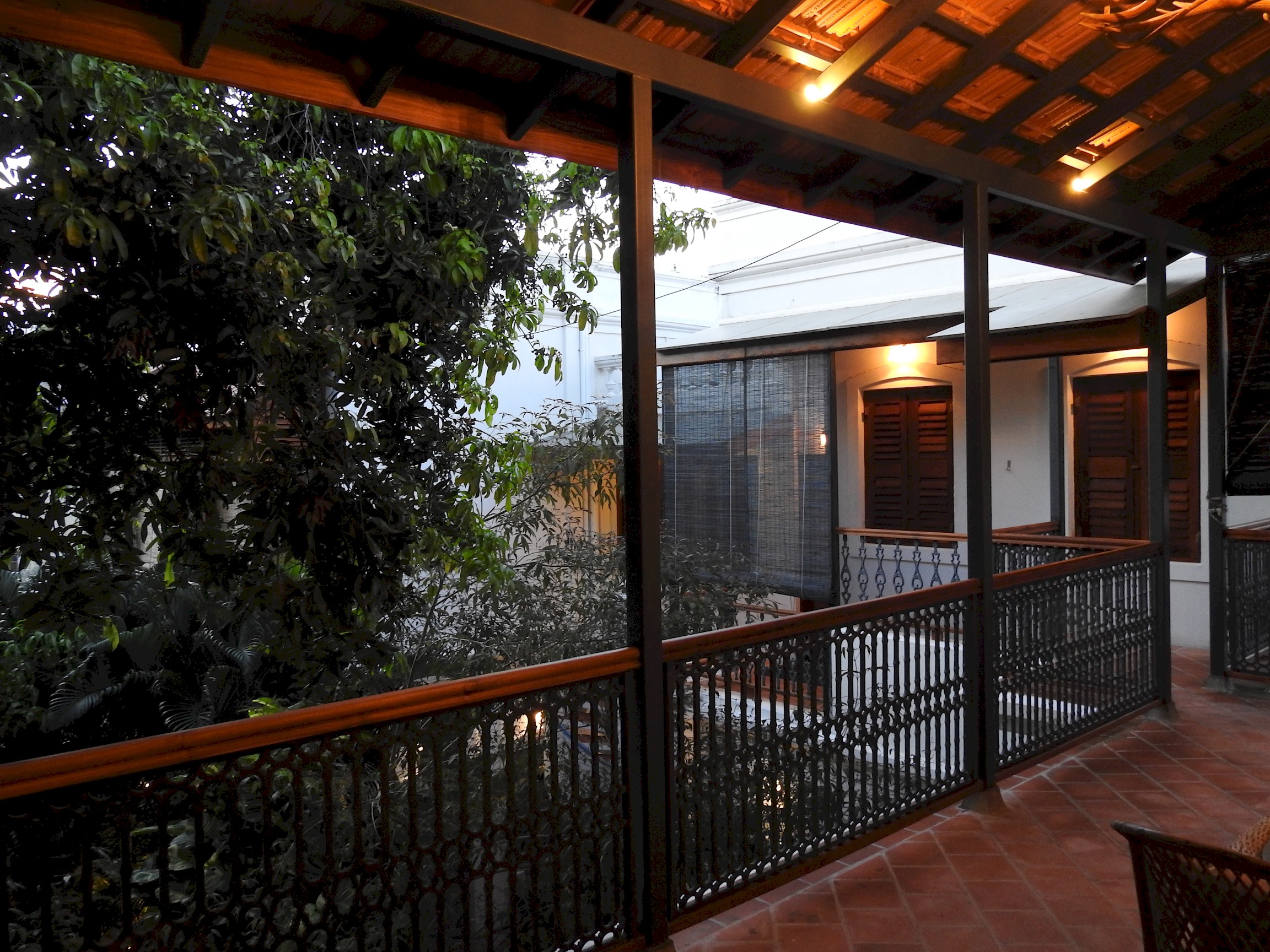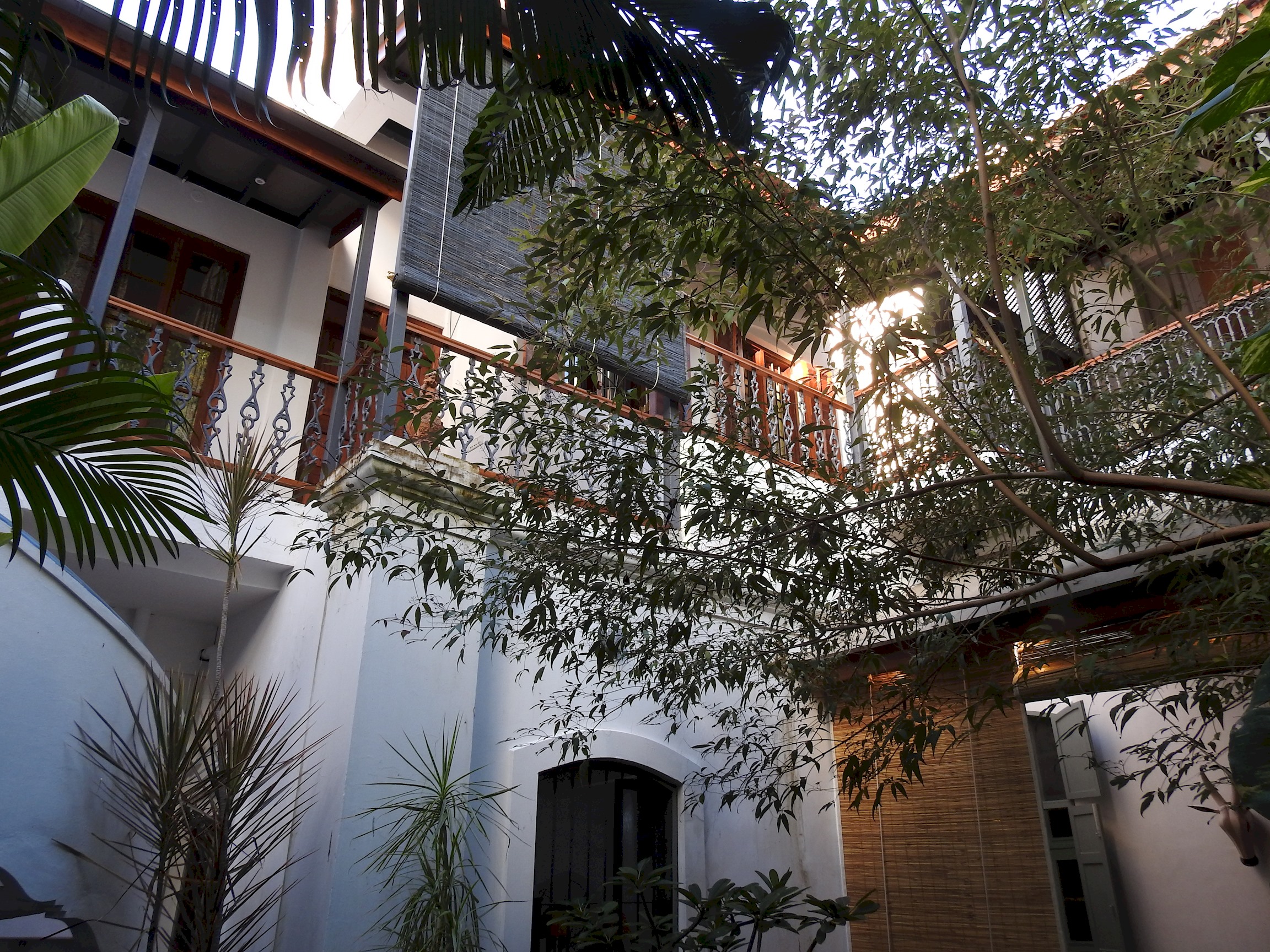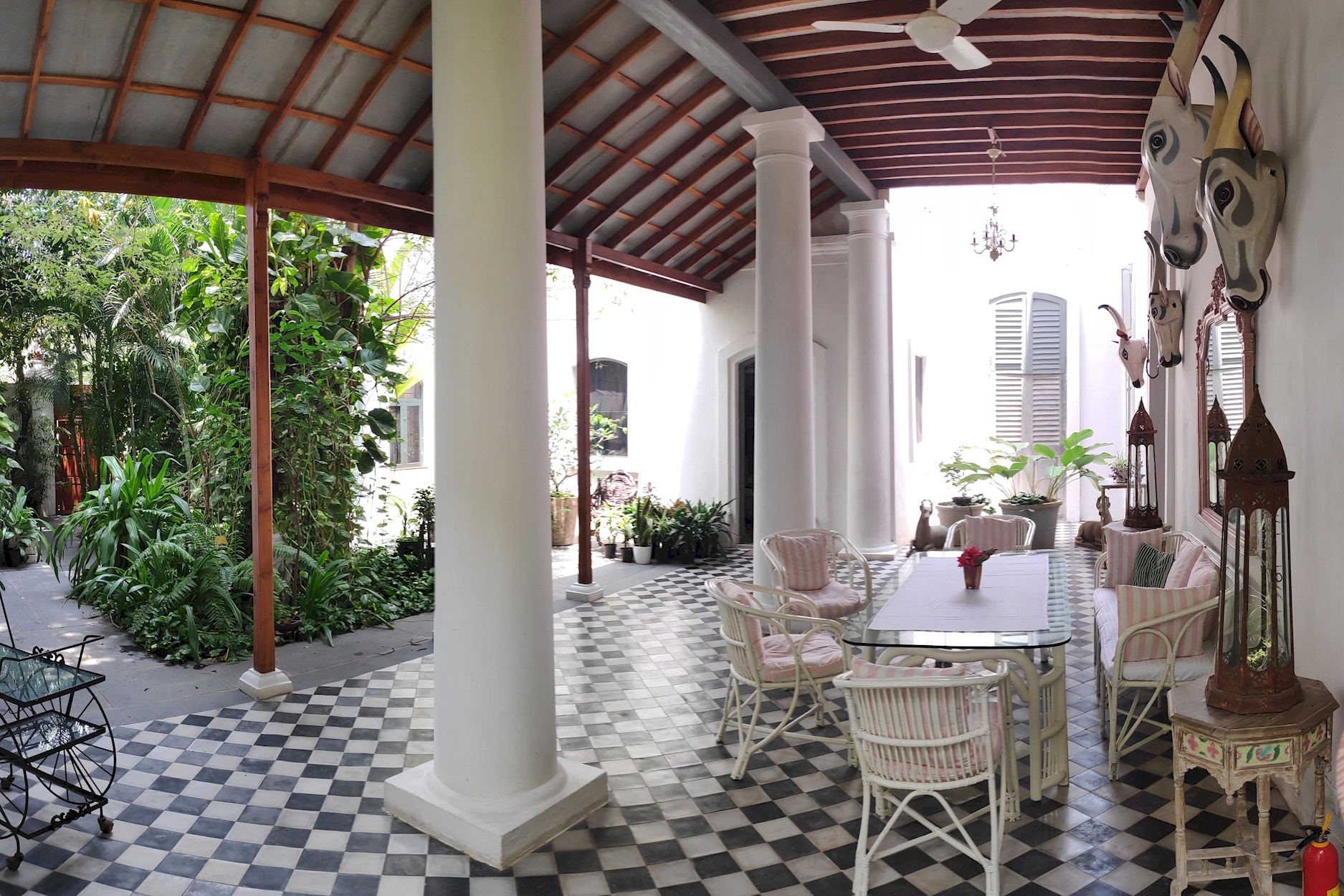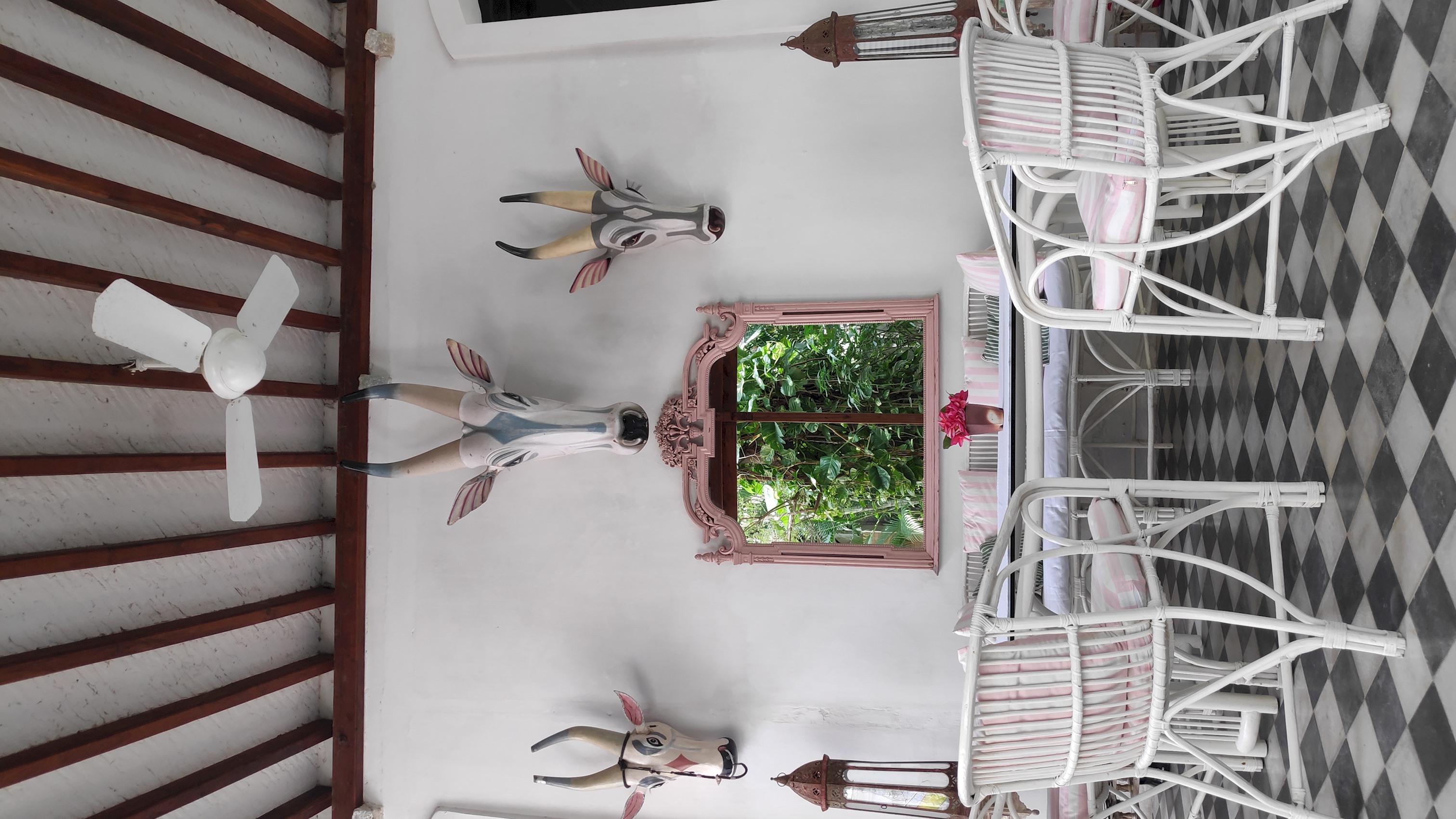 Description
Maison Twenty-Six is a 120-year-old fully restored private garden villa in the heart of the French Quarter of Pondicherry. This one-of-a-kind home was built by a prosperous Franco-Tamil family who made their name in Indo-China. You too can enjoy the same exclusive experience in this beautiful home for a celebration with friends a large family reunion or to just get away for a long weekend. Chill-out in one of the many lounging spaces with music refreshments and lunch or have a chef whip up a meal served right in your villa. Use our expertise to plan a myriad of exclusively curated experiences in Pondicherry & Auroville.
ABOUT MAISON TWENTY SIX
Hidden away on a quiet street in the French Quarter of Pondicherry, Maison Twenty Six is a gorgeous 120-year-old historic garden house that was lovingly restored by its current owner to win the prestigious Vieilles Maisons Francaises (VMF) award for preservation of French architectural heritage, a rare honor for houses outside of France.
Originally constructed in the early 20th century by a rich Franco-Tamil merchant named Xavier Condappa, who made his fortune in Vietnam (there is a road in Saigon named after him!), the house was bequeathed to his sons and subsequently found its way to the current owner who with the help of restoration architects, lovingly transformed this once neglected home into a beautiful expression of decadence, romance, and rustic luxury set in a magical garden of greenery.
Built on two levels, Maison Twenty Six is set around a lush foliage-filled courtyard with a central pillar of green trees, climbing tendrils, and tropical plants symbolizing the Tree of Life, a theme that recurs in all of the house's four bedrooms. Winding slate pathways lead to, arguably, the central gathering point of the villa – the courtyard verandah.
Covered by a Madras Terrace roof and bolstered by two enormous Franco-Tamil columns and a series of teak pillars, a large carved pink mirror surrounded by five exquisite giant carved Kerala bull heads greets you. Tropical summer furniture makes for a lovely setting for drinks and meals, and you will find yourself inevitably spending most of your time here.
Behind the verandah is the grand old living room, with an 18-foot high raftered ceiling, elegant period furniture and décor, and original Belgian floor tiles. Leading off from the courtyard are two inviting bedrooms—the red-themed Indo-Chine Room and the indigo-themed Bengal Room. A small air-conditioned lounge gives respite from humid days. The kitchen, laundry, and staff accommodation are in a separate block. And a powder room is conveniently tucked away close by.
Spiral stairs lead to the upper floor housing the Bombay and Madras Suites, each with its own private air-conditioned lounges and small balconies. Both connect to each other at the Upper Verandah, a large covered sit-out for lazy days spent with a book or a coffee.
Maison Twenty Six is the first private villa rental in Pondicherry, and a long time coming. Pondicherry's French Quarter with its tree-lined rues, pastel-shaded colonial homes, and cafes and shops is the ideal setting to have a private space like this to stay, a place to get away to, when you want to retreat from the tourists, in the privacy of your own French villa. The garden courtyard, verandahs, and multitude of lounges are naturally inviting spaces to celebrate togetherness with family and friends.
With so many services available to you like a bartender on call, gourmet meals delivered or served in your villa, and expert concierge service from LuxUnlock, we bring all of Pondicherry and Auroville to your doorstep with a myriad choice of exclusively curated experiences. We recommend a minimum two-night stay to enjoy the house and indulge in all of the pleasures of Pondicherry and Auroville.
IMPORTANT DETAILS
In addition to your breakfast, other meals can also be served through chefs-on-call. You can also use delivery apps to receive food. Kitchen staff can heat and serve it to you within their set work timings. Tea and coffee are served complimentary throughout the day. You are welcome to use the kitchen and prepare your own meals too with the assistance of our team.
The house has a full genset power backup.
Water is a scarce commodity in Pondicherry and the house does have a municipal water connection. A pressure pump system is in place. The caretaker will ensure that water is always available. Please use water prudently.
Complimentary Wi-Fi is available throughout the house. Satellite TV is available in both the upper lounges.
All bathrooms have hot water from individual hot water geysers. Switches are marked.
Guests have access to the washing machine and ironing facility for self-use.
Pondicherry like elsewhere in tropical South India does have mosquitoes. Please use the repellent placed in your room during the day and especially in the evenings. Try and keep your room windows and doors closed from 4 PM onwards.
The house is over 120 years old. Careful restoration combined with constraints on what can and cannot be done means that walls and floors are uneven in places. Original doors and windows may squeak or not shut smoothly or evenly. Damp patches on walls are par for the course of an old house like this.
Most ceiling lights and chandeliers have switches and rotary dimmers. Please adjust the dimmer to your convenience. Power strips are available in all rooms to use for charging your devices.
The staff comprises one daytime housekeeper, a night-time assistant, and day and night security.
You will receive our LUX Host on arrival at the villa and is available for any assistance throughout your stay.
Rules & policies
Check-in: 14:00
Check-out: 10:00
Payment with: Cash; Bank transfer; Credit card;
Cancellation Policy
From 0 to 59 days before arrival charge 100.00 % of total booking amount
From 60 to 365 days before arrival charge 50.00 % of total booking amount
Please contact the landlord regarding your check-in before your arrival.
Pondicherry
Interesting places near the property:
Auroville
20.00 minutes
Chennai Airport
147.00 km
Chidambaram and Pichavaram
120.00 minutes
Gingee
70.00 km
Mamallapuram
90.00 minutes
Marakkanam
60.00 minutes
Pondicherry Airport
30.00 minutes
Pondicherry Railway Station
20.00 minutes
Maison Twenty Six – Bombay Suite
605001 Pondicherry, 19 Rue Victor Simonel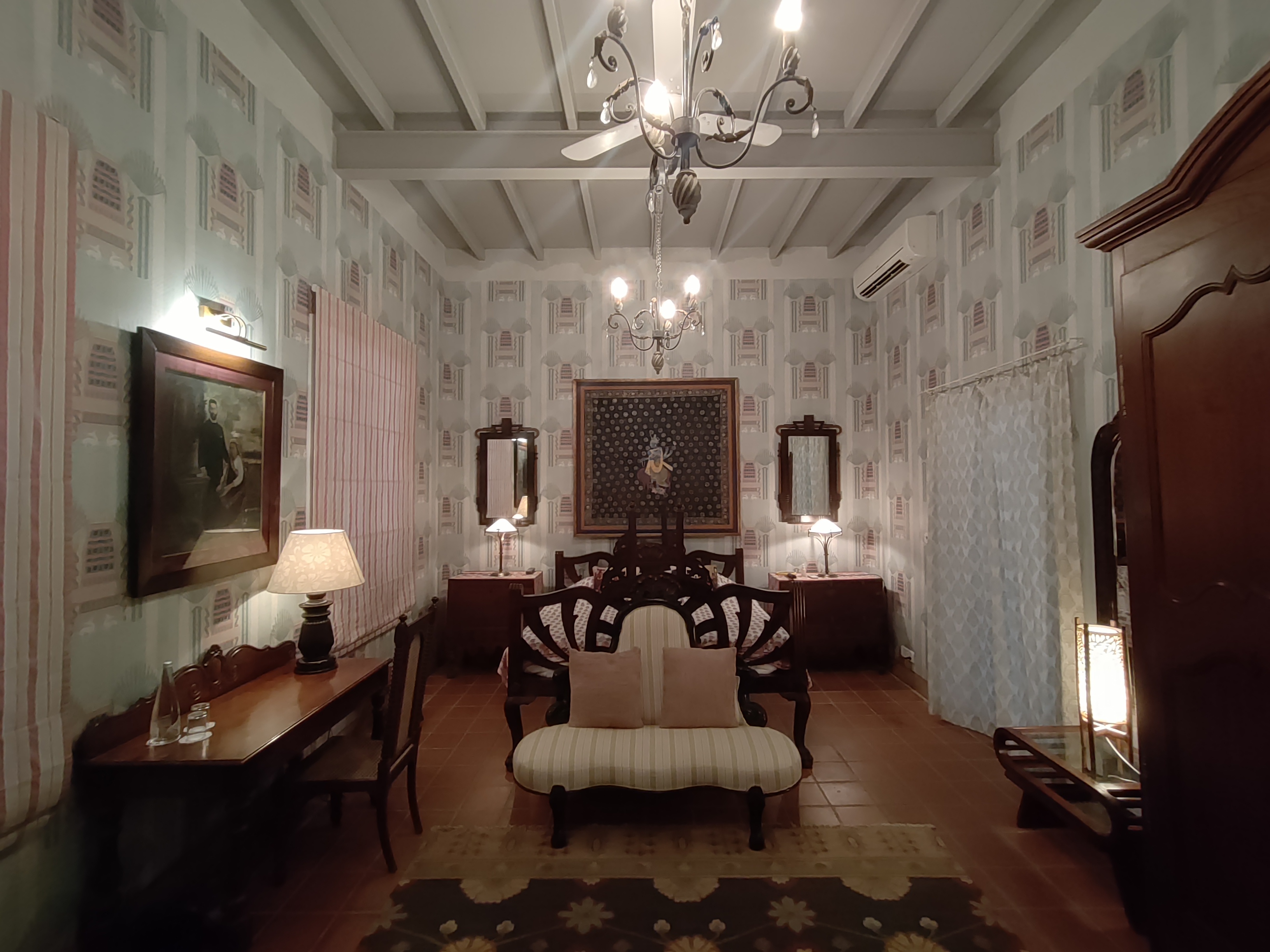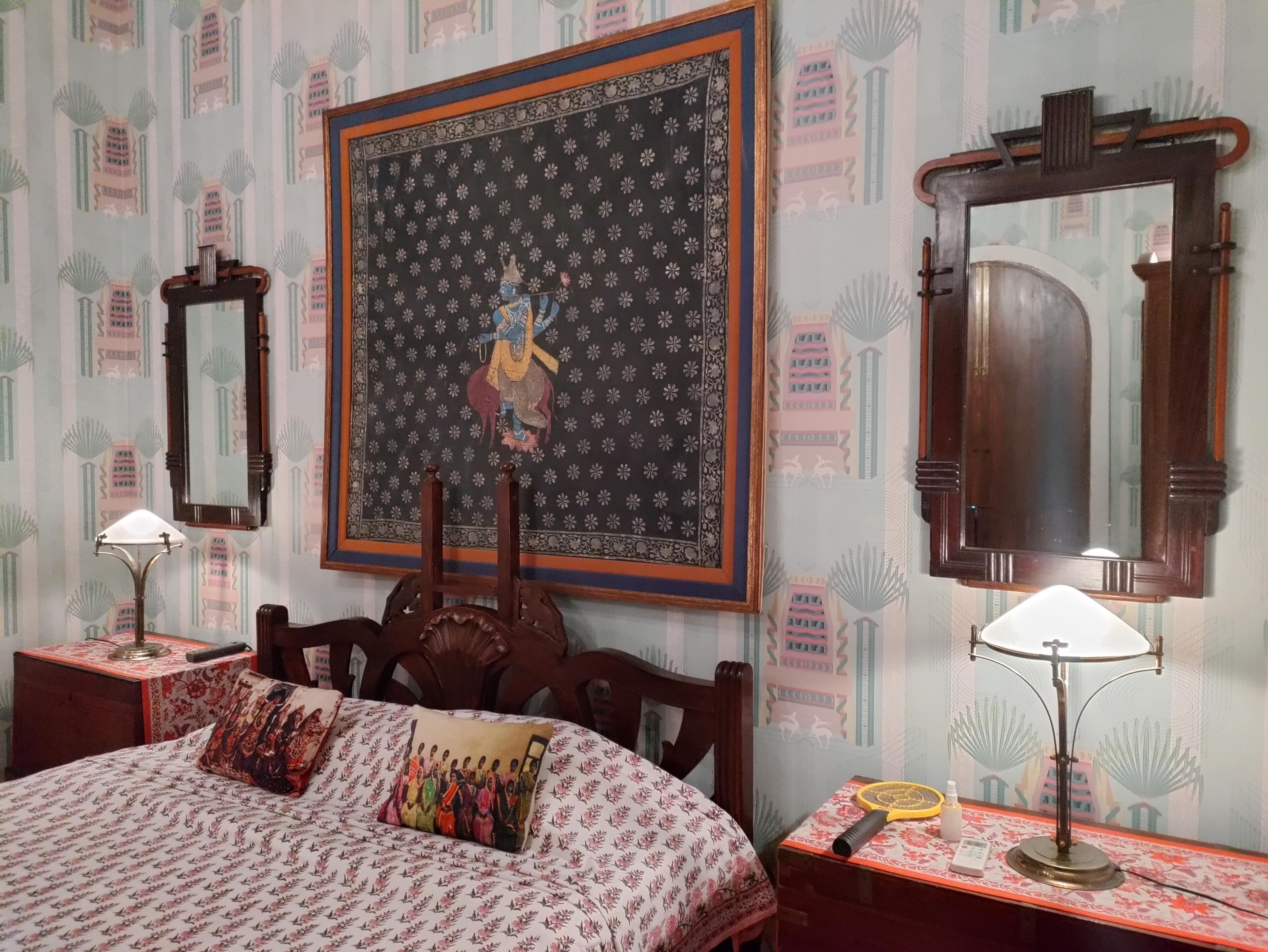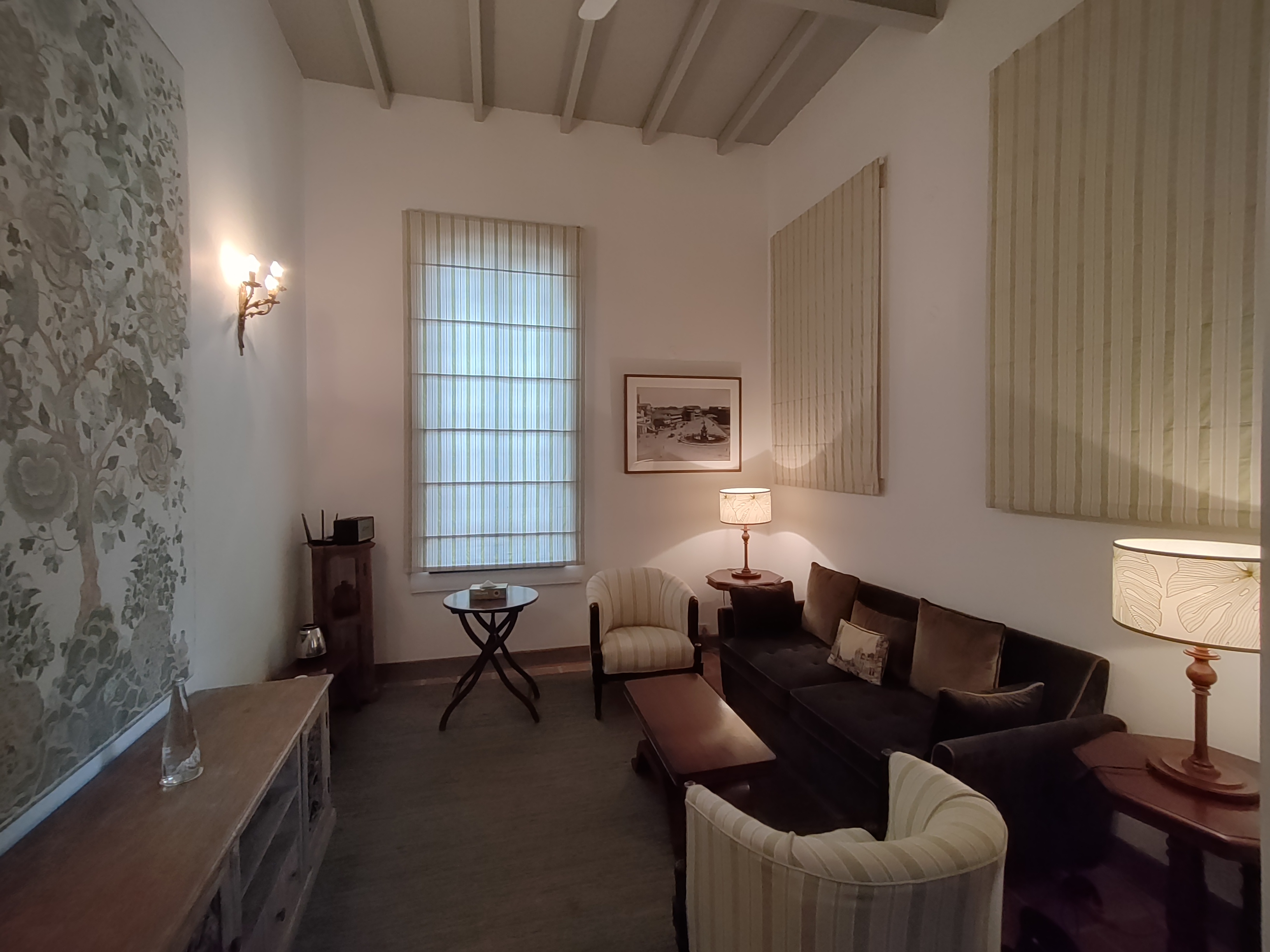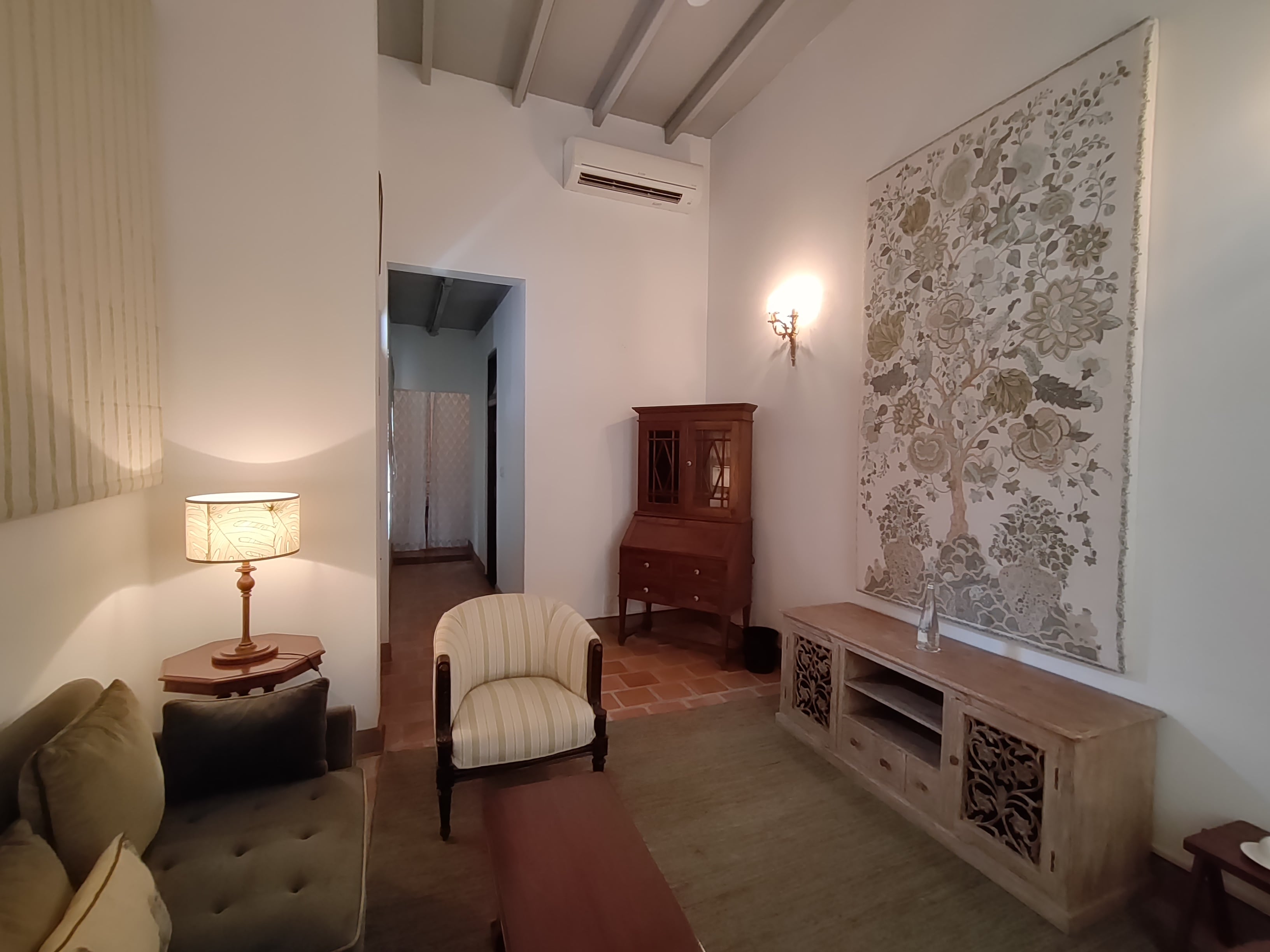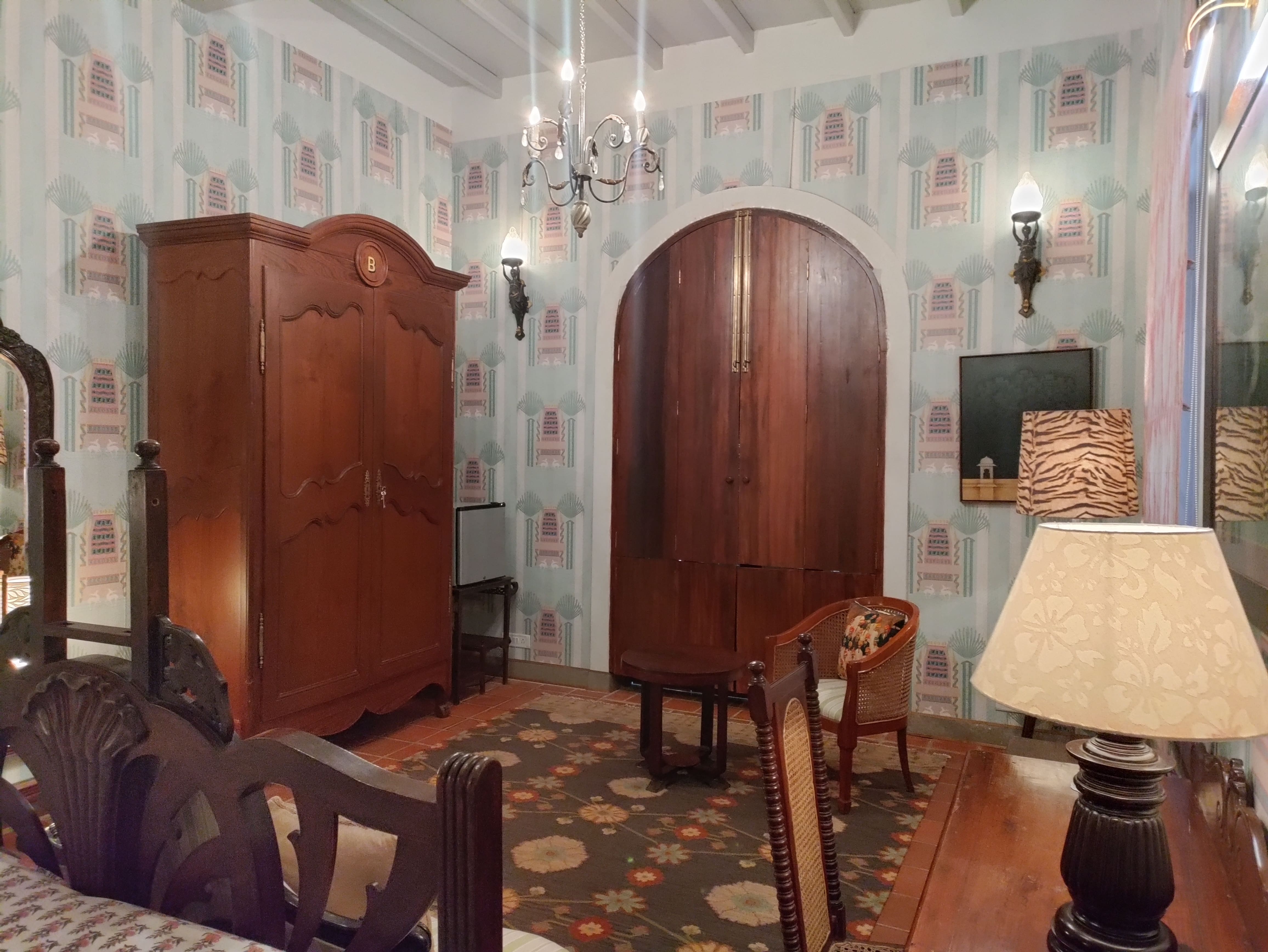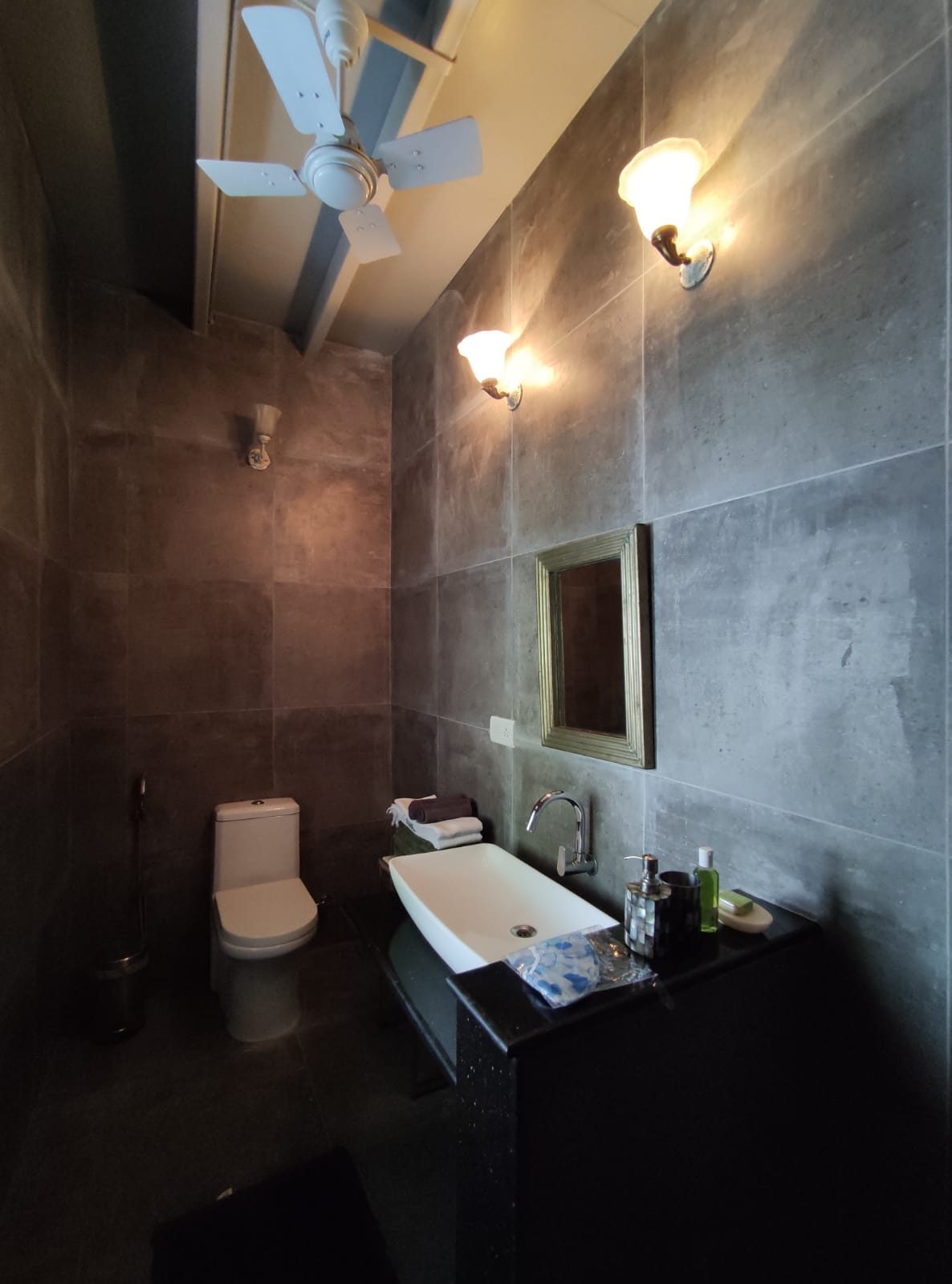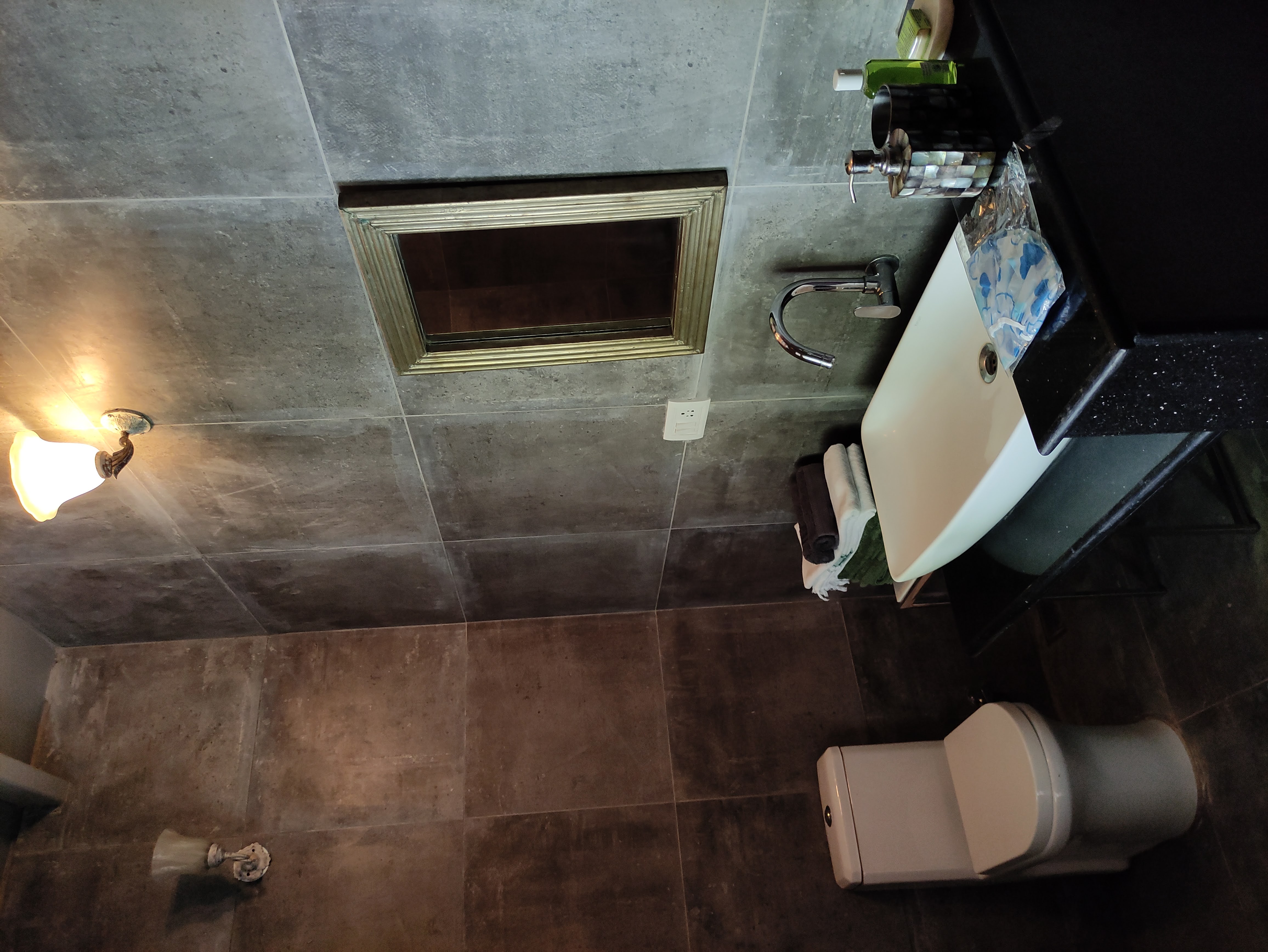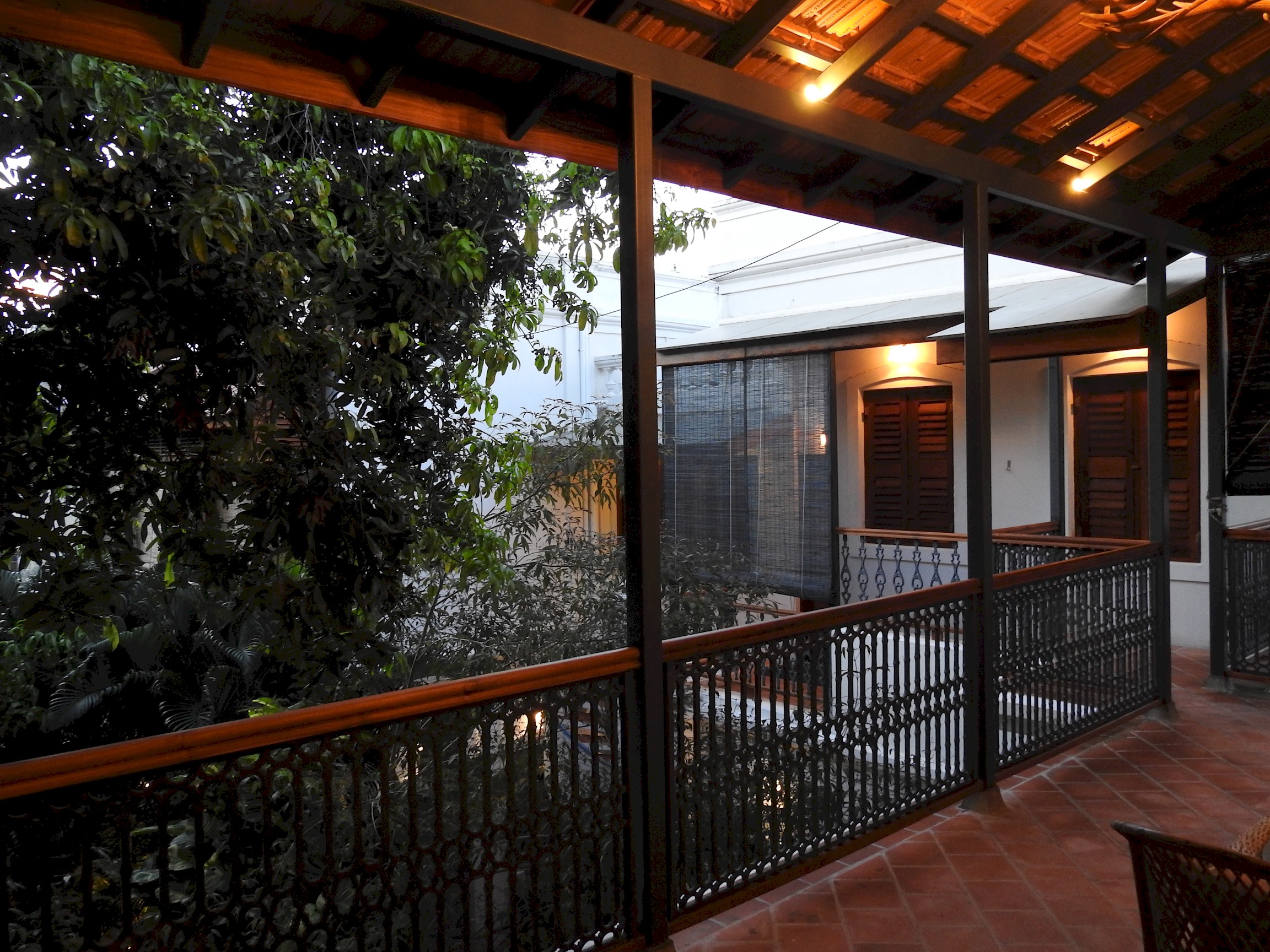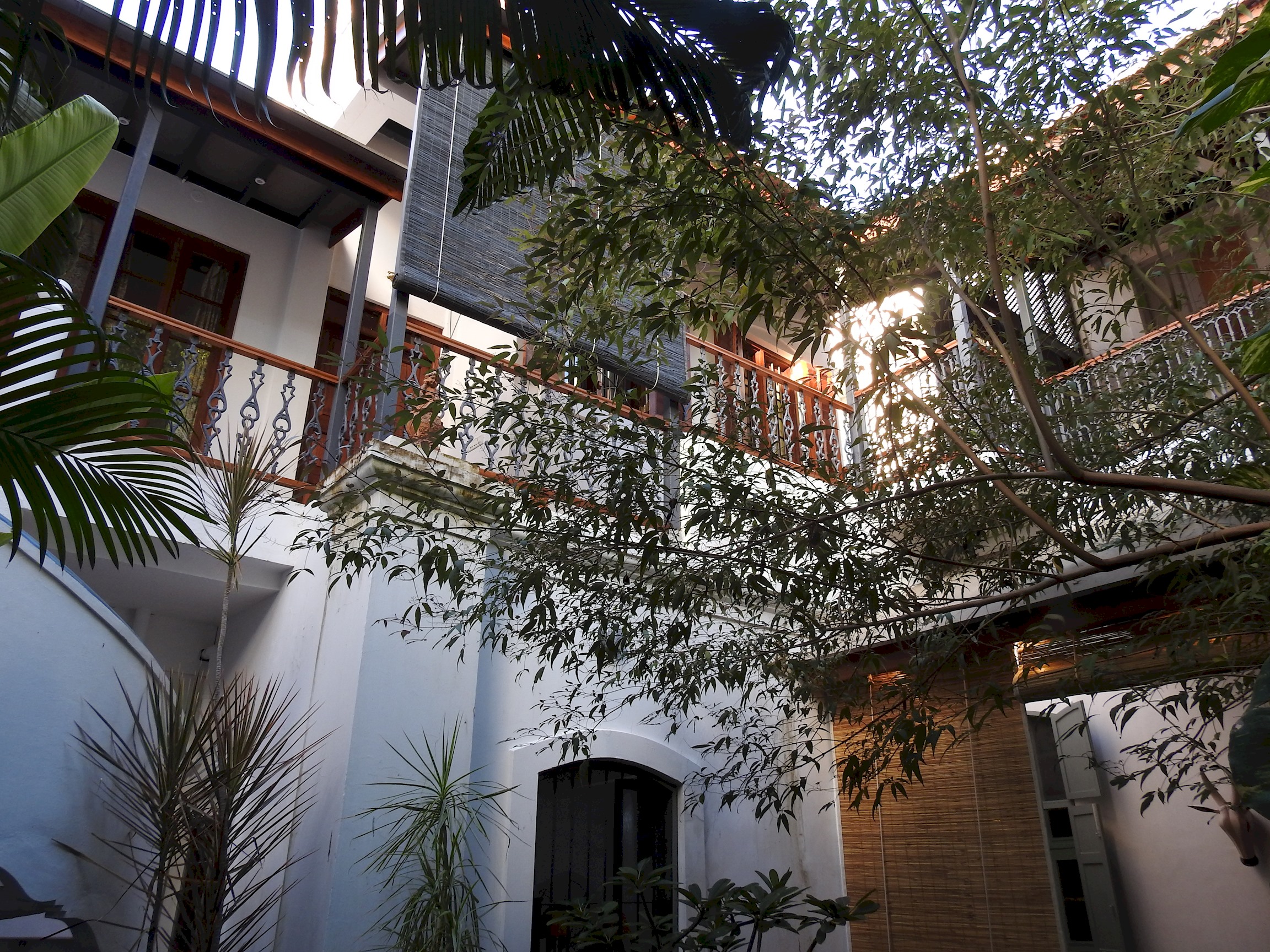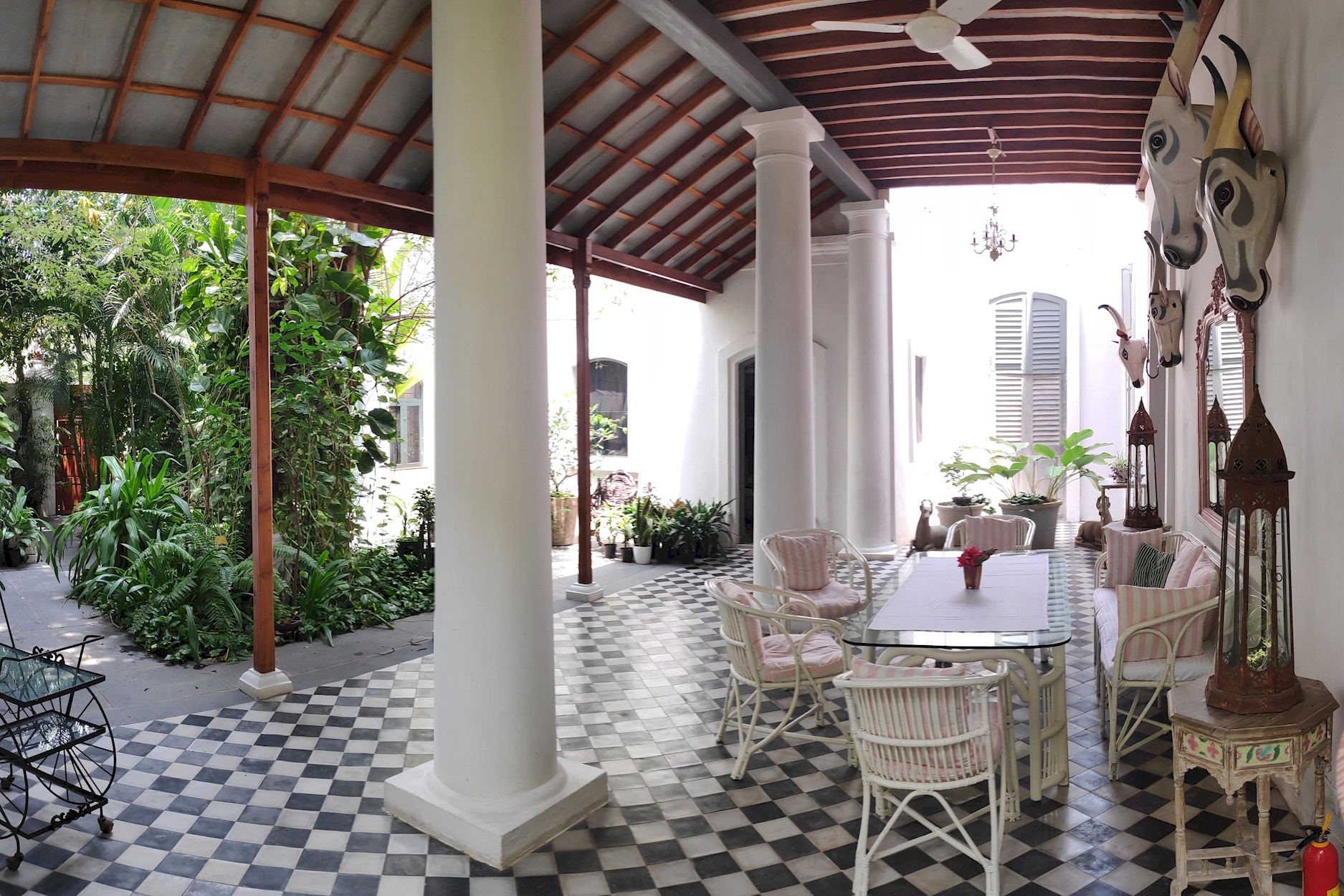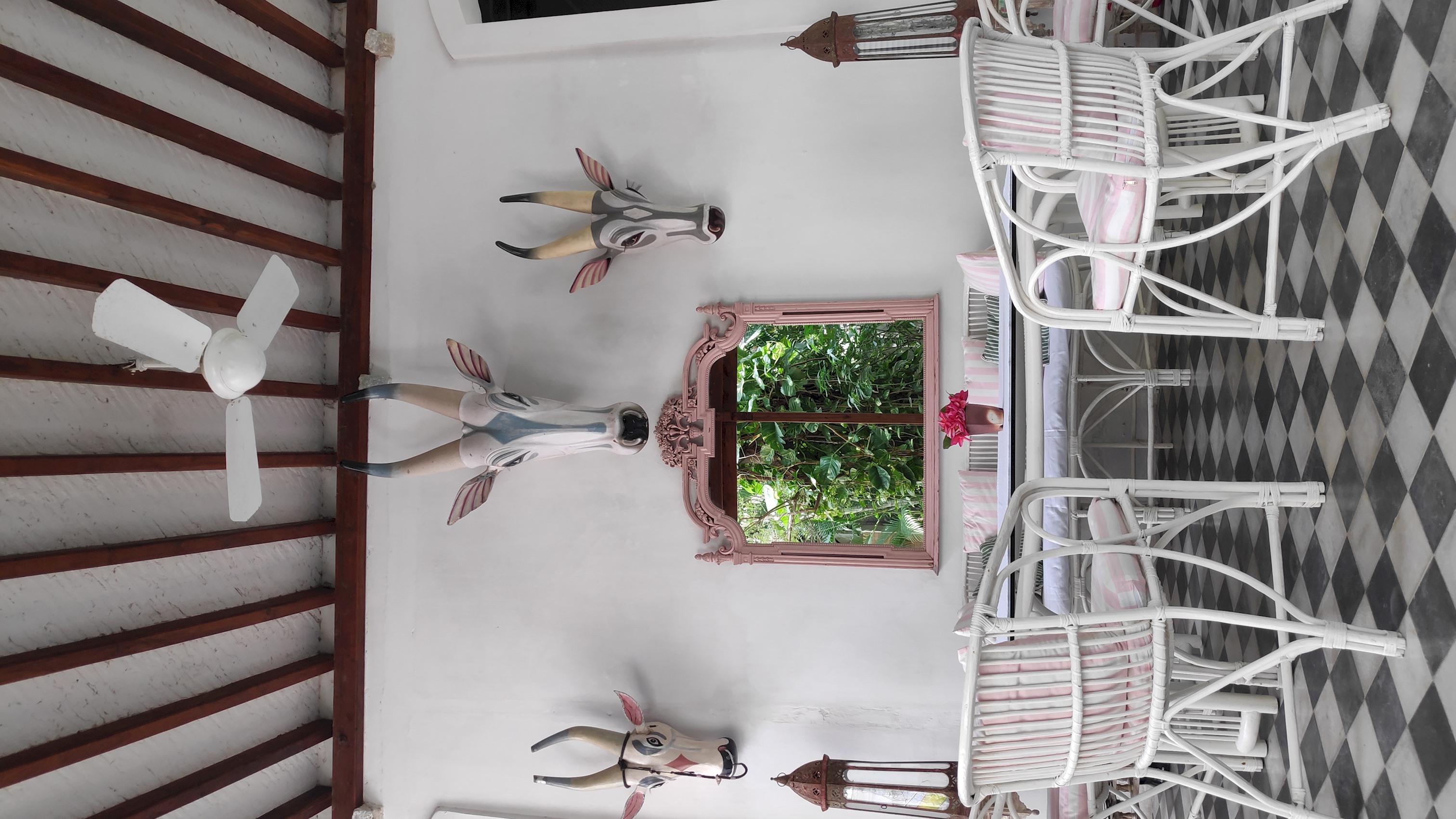 Maison Twenty Six – Bombay Suite
605001 Pondicherry, 19 Rue Victor Simonel