Maison Twenty Six – Madras Suite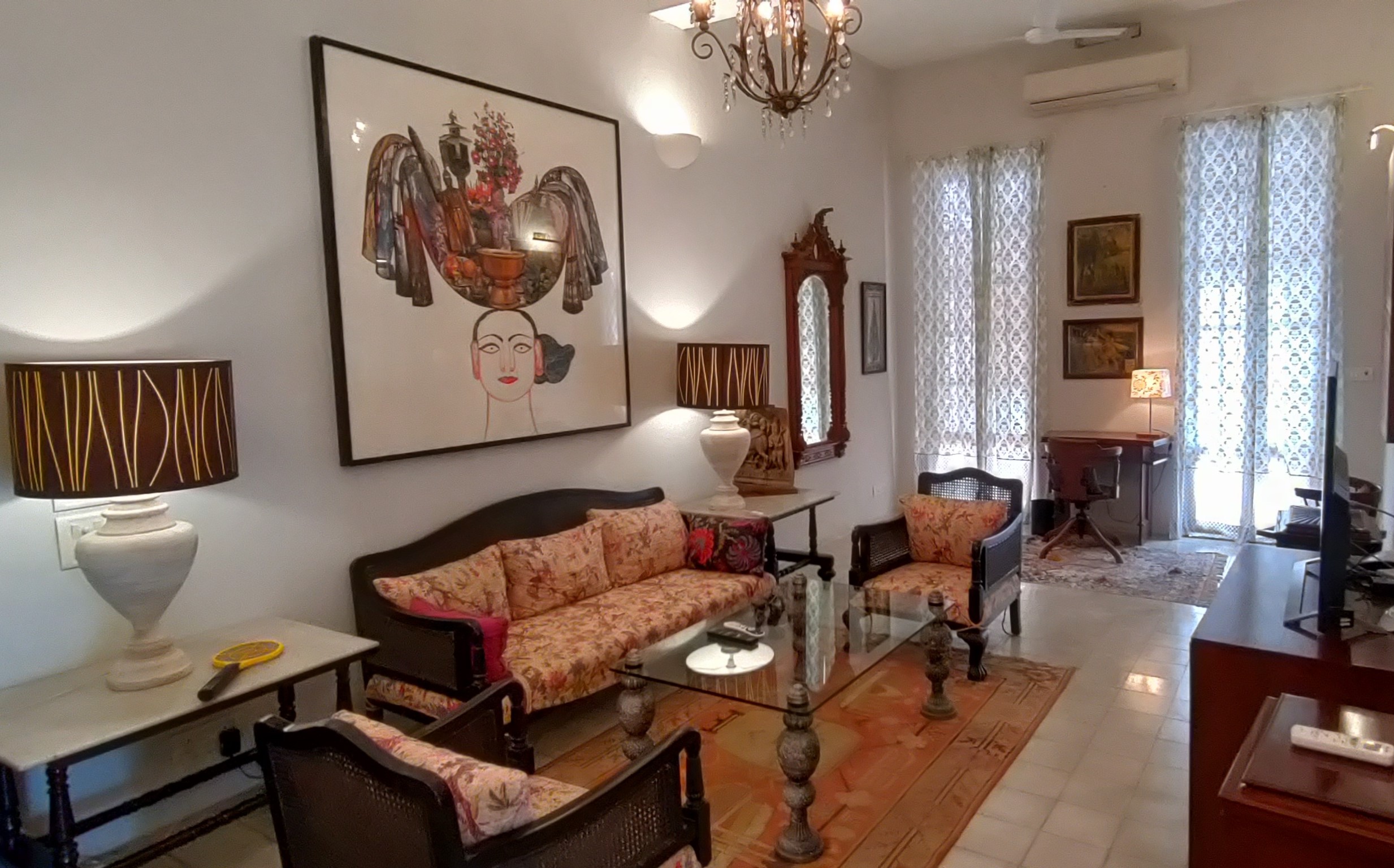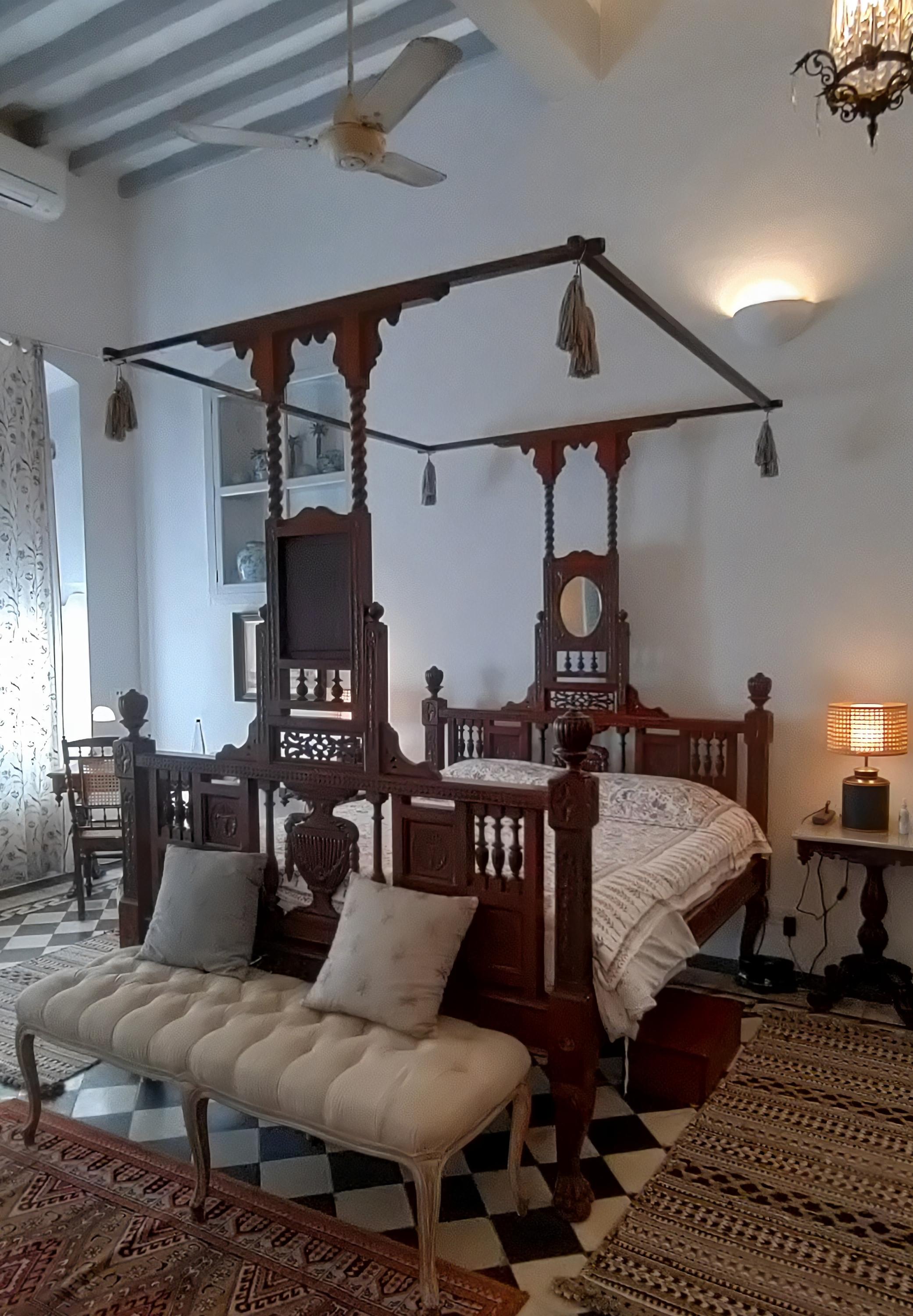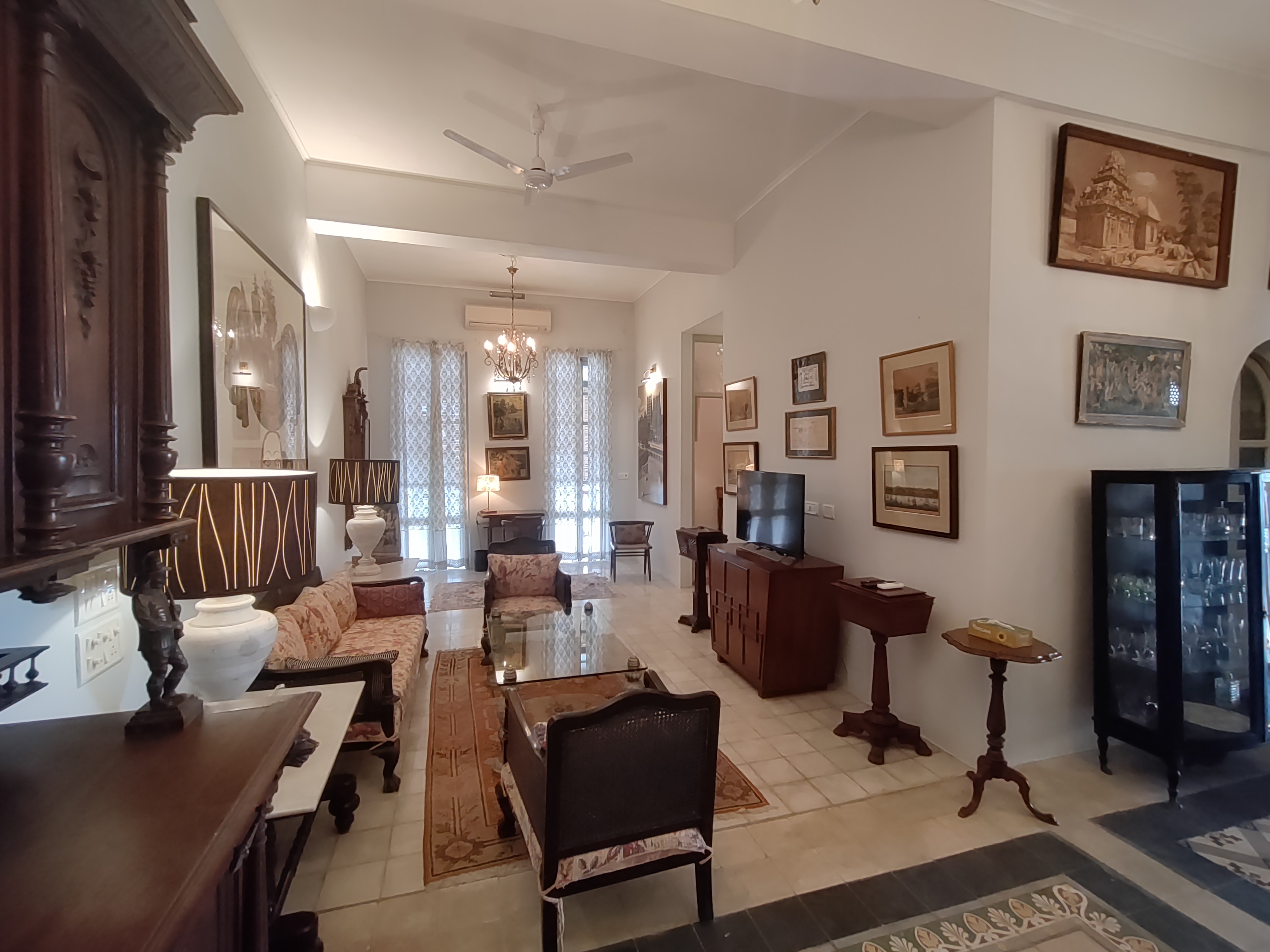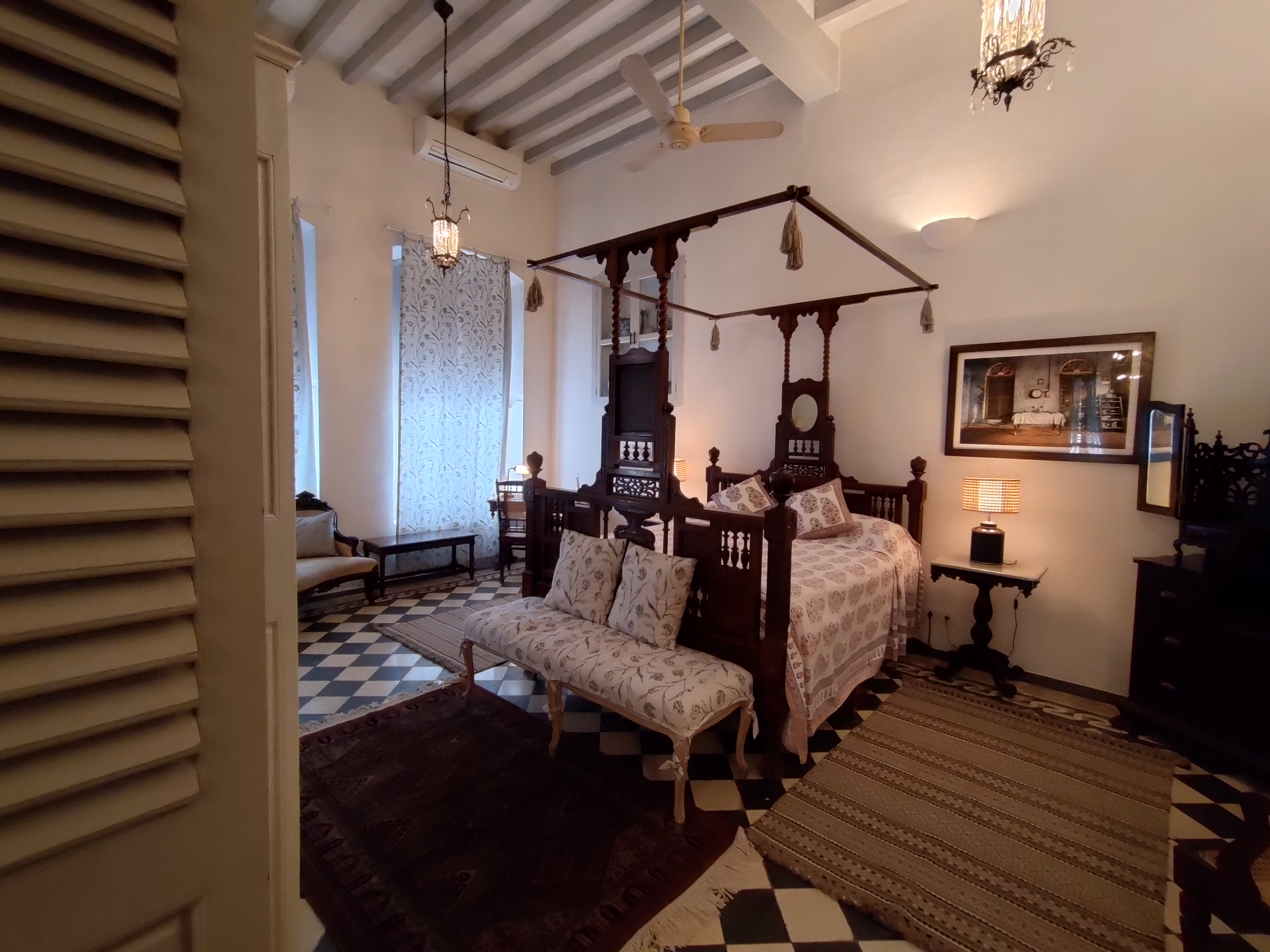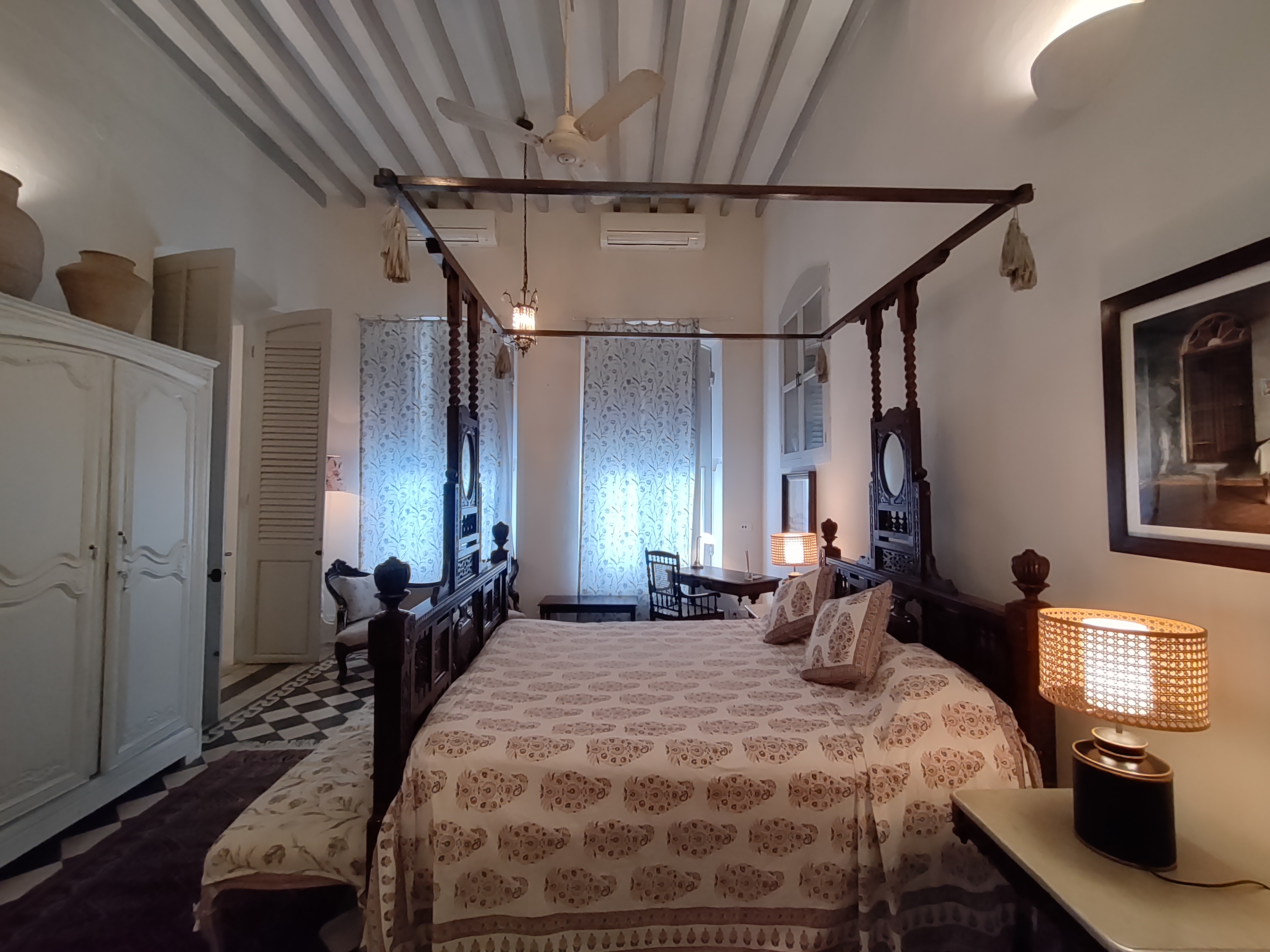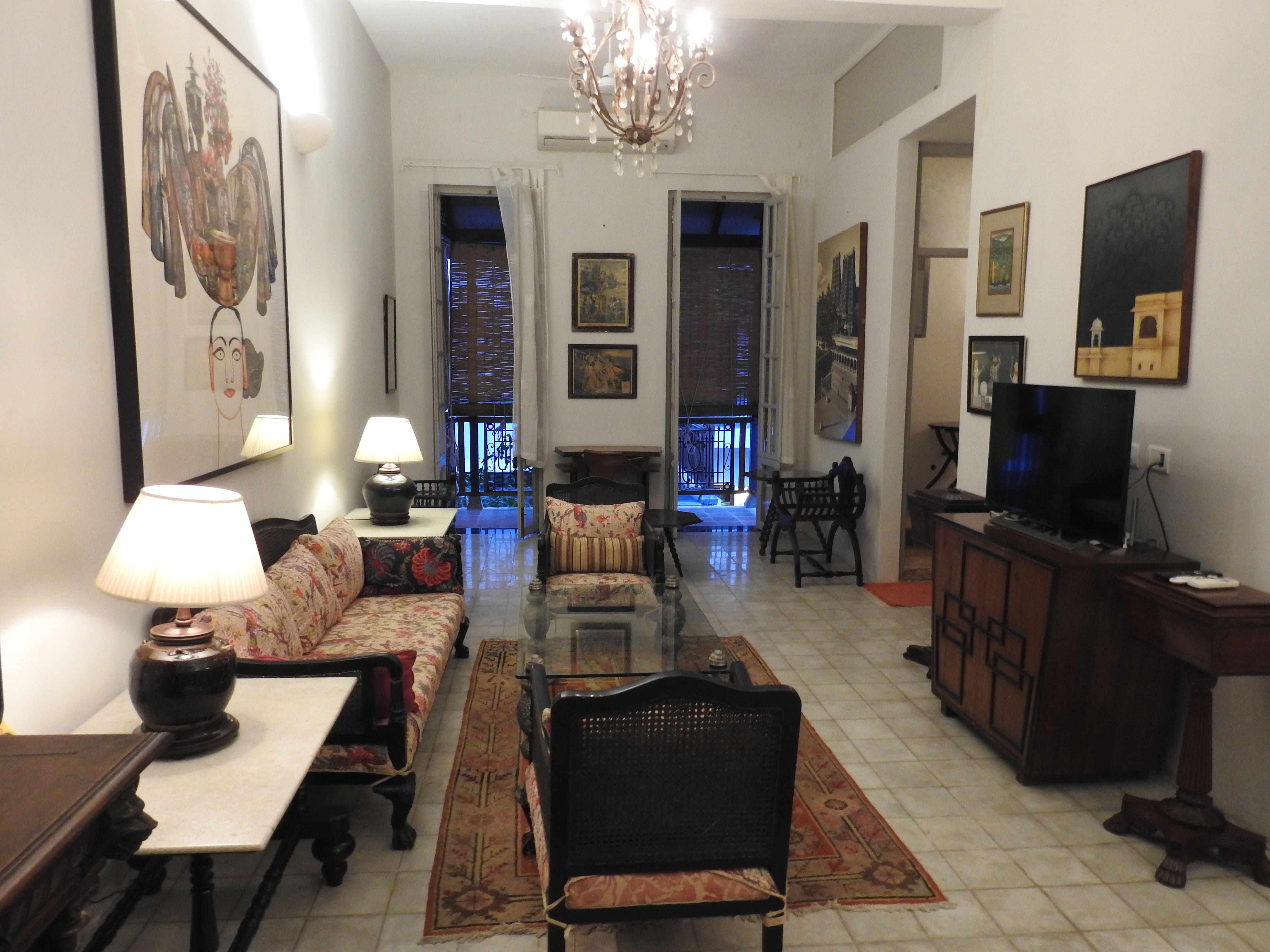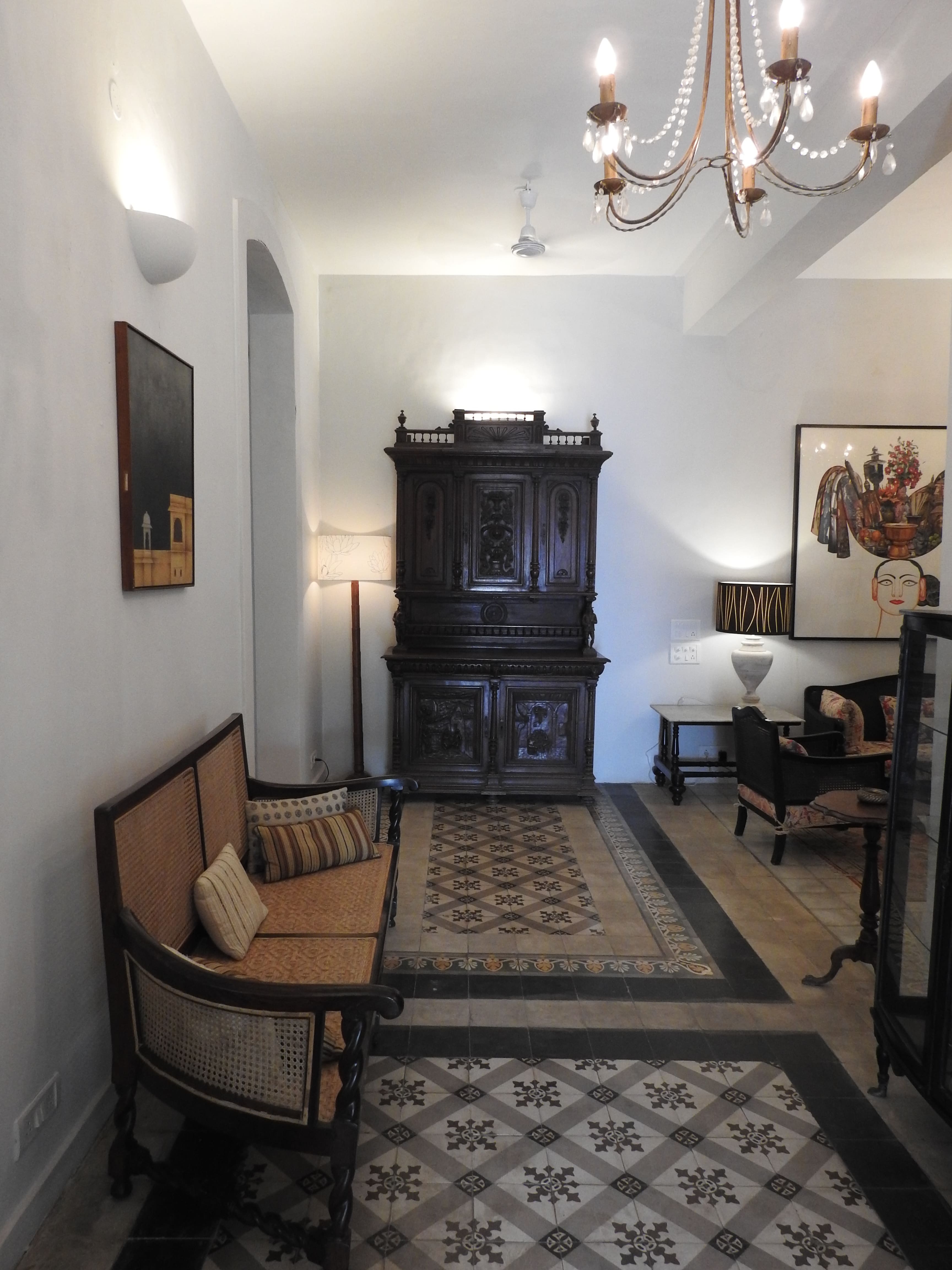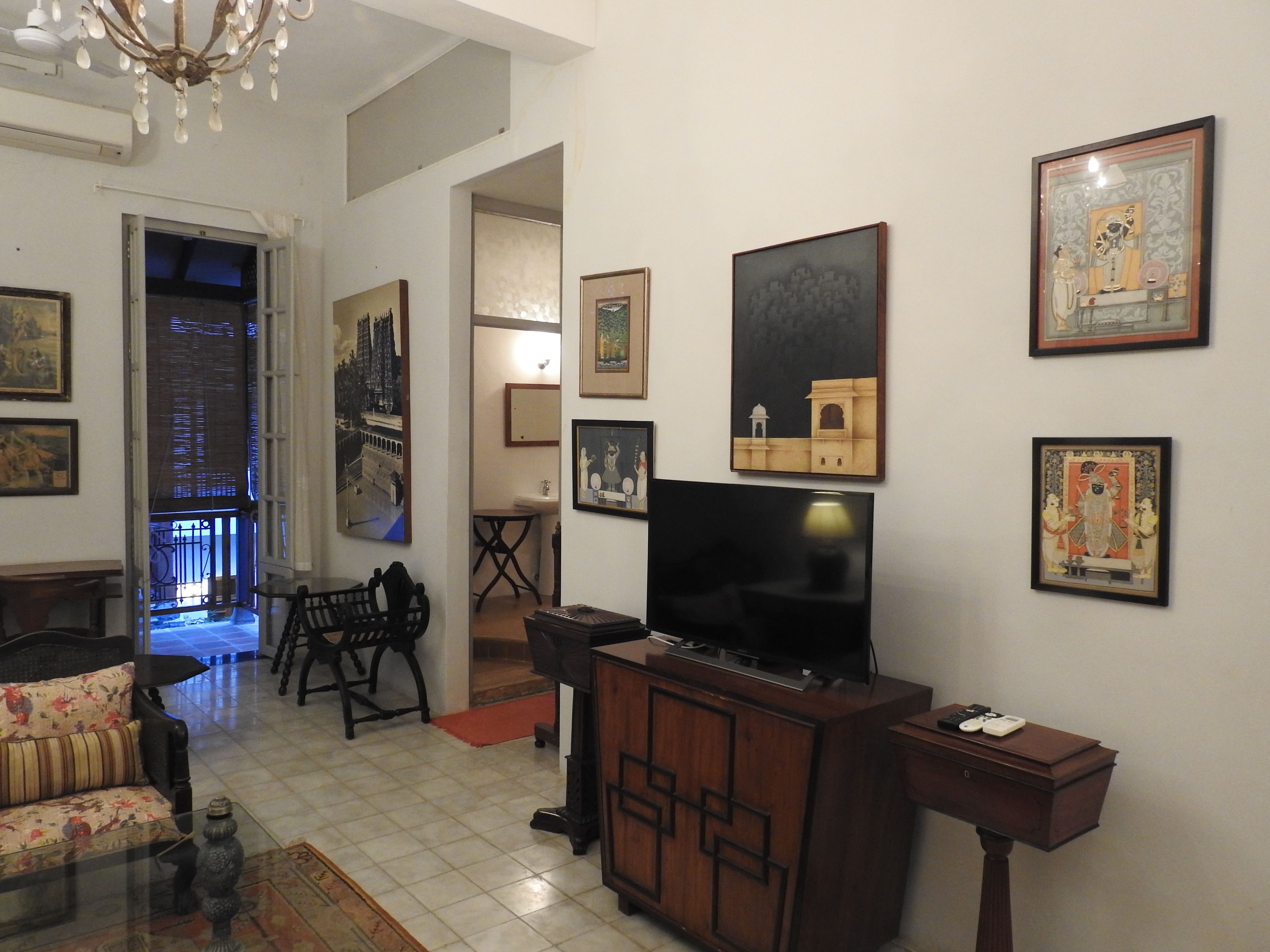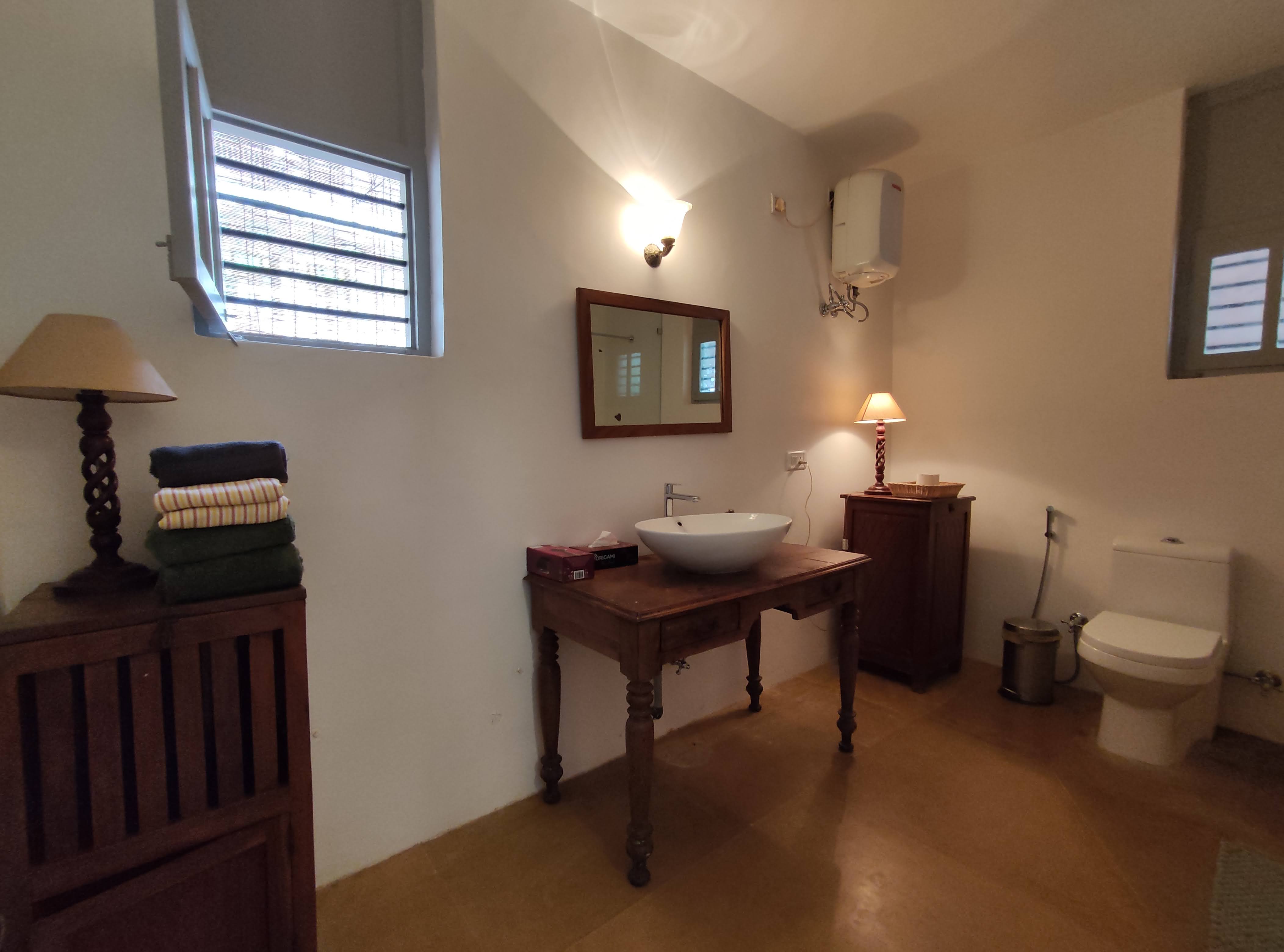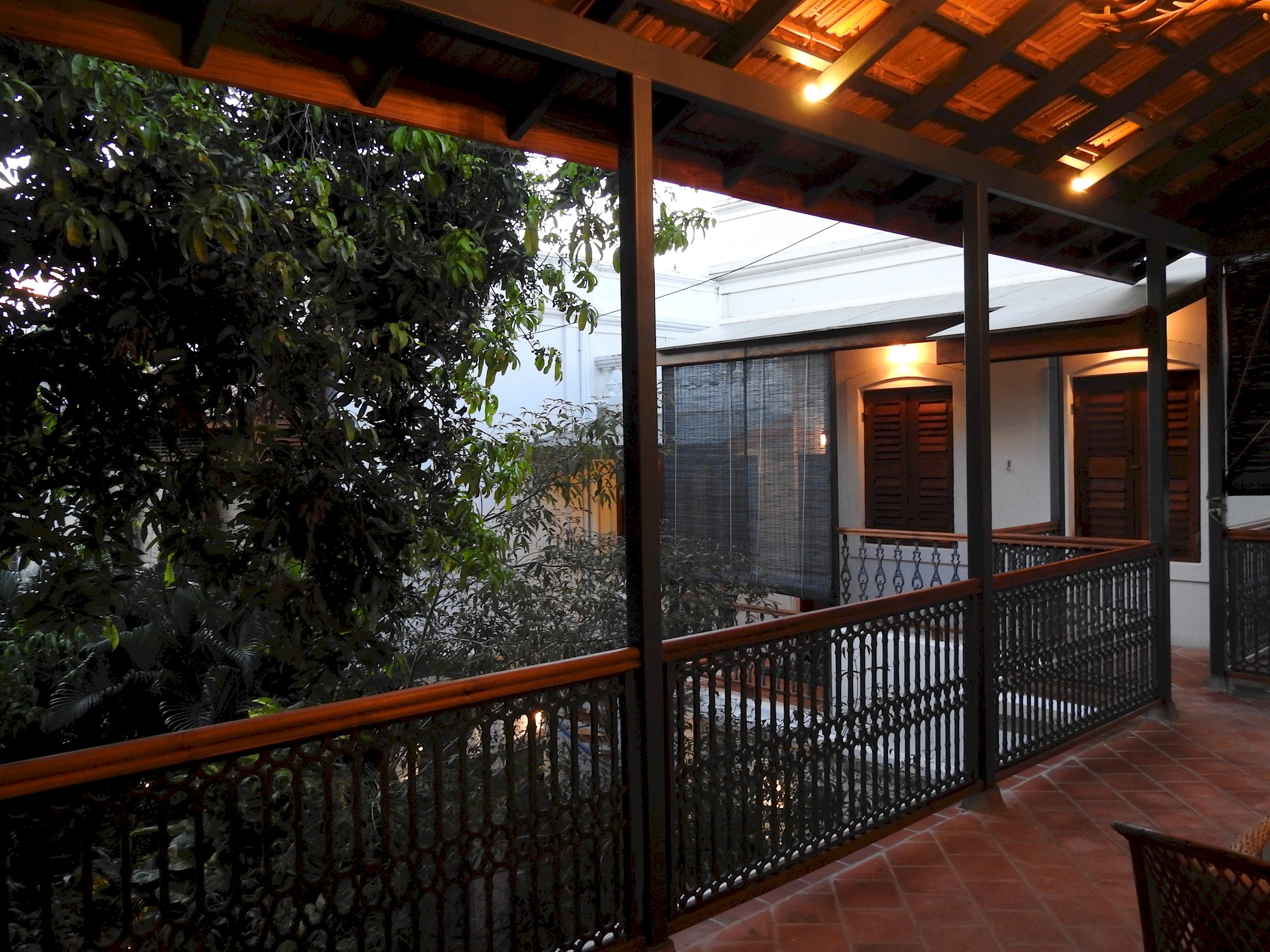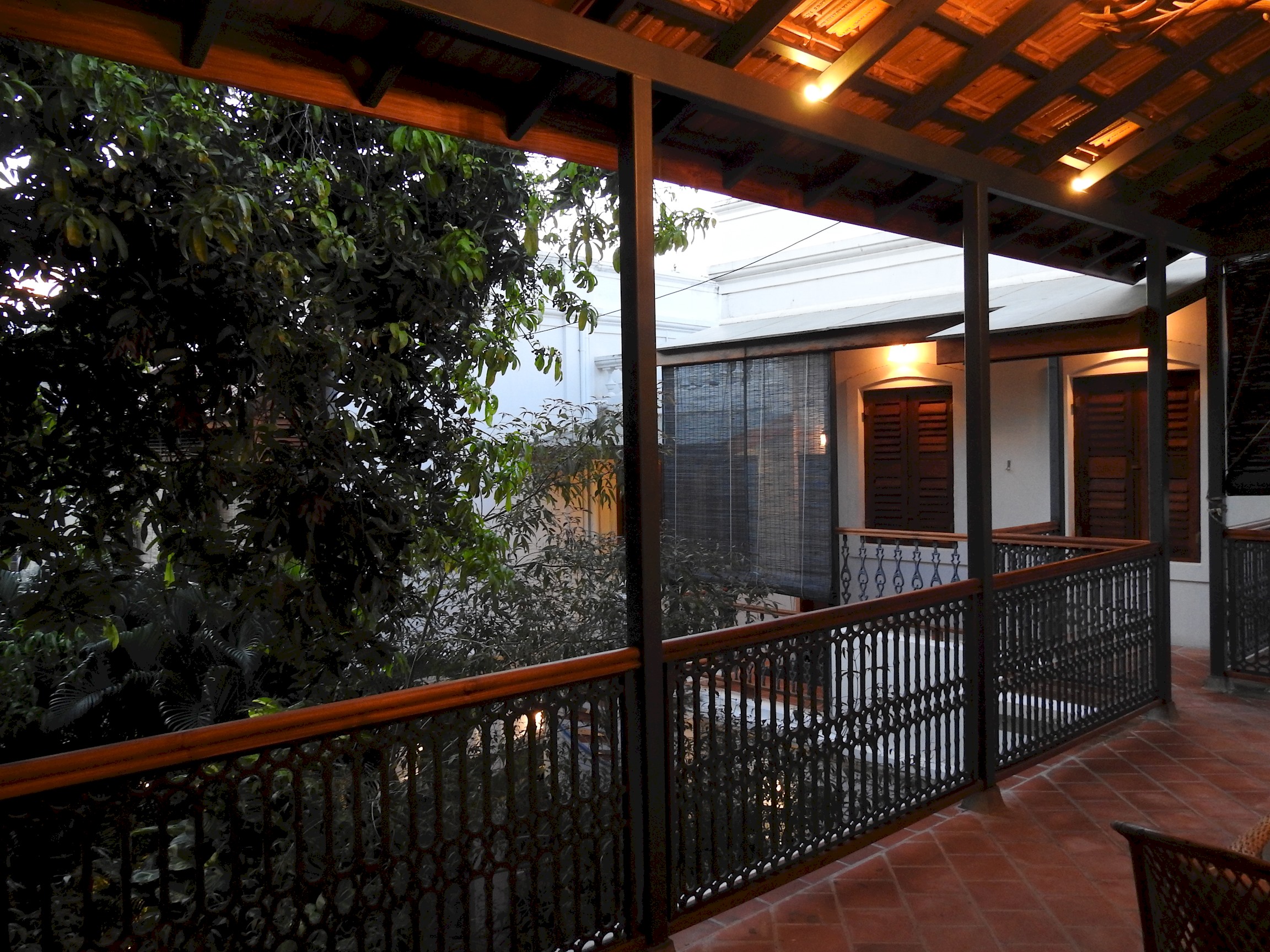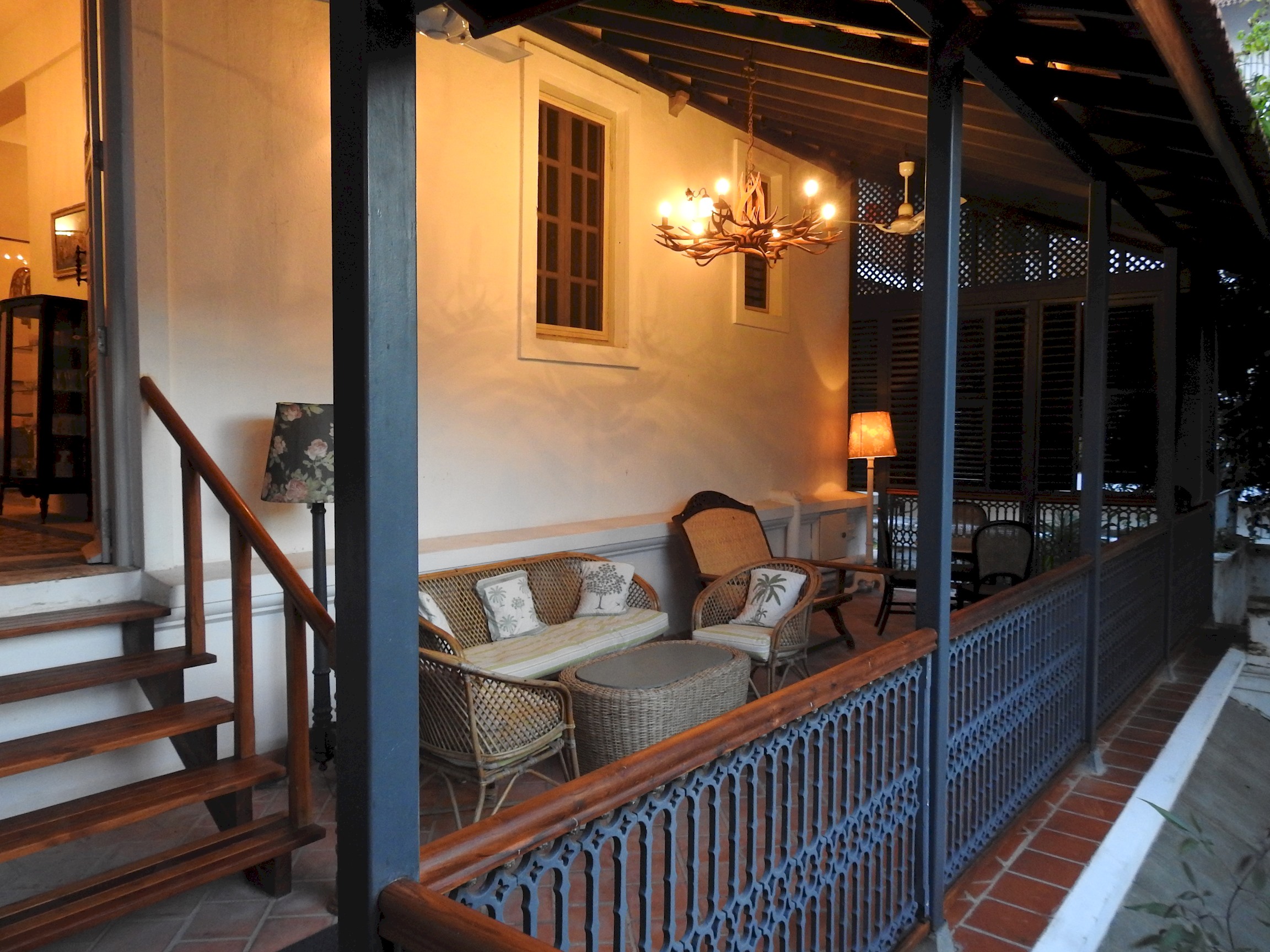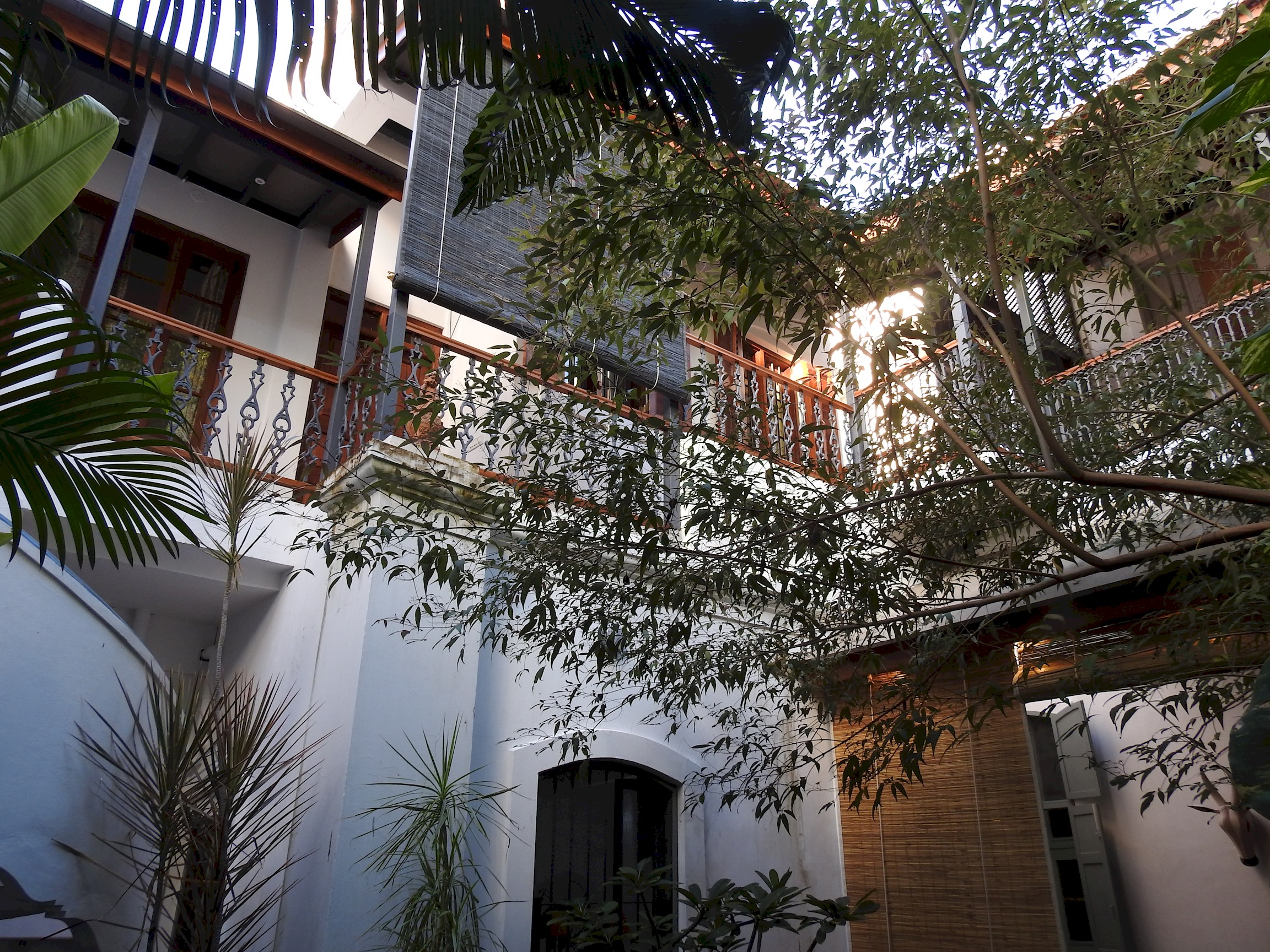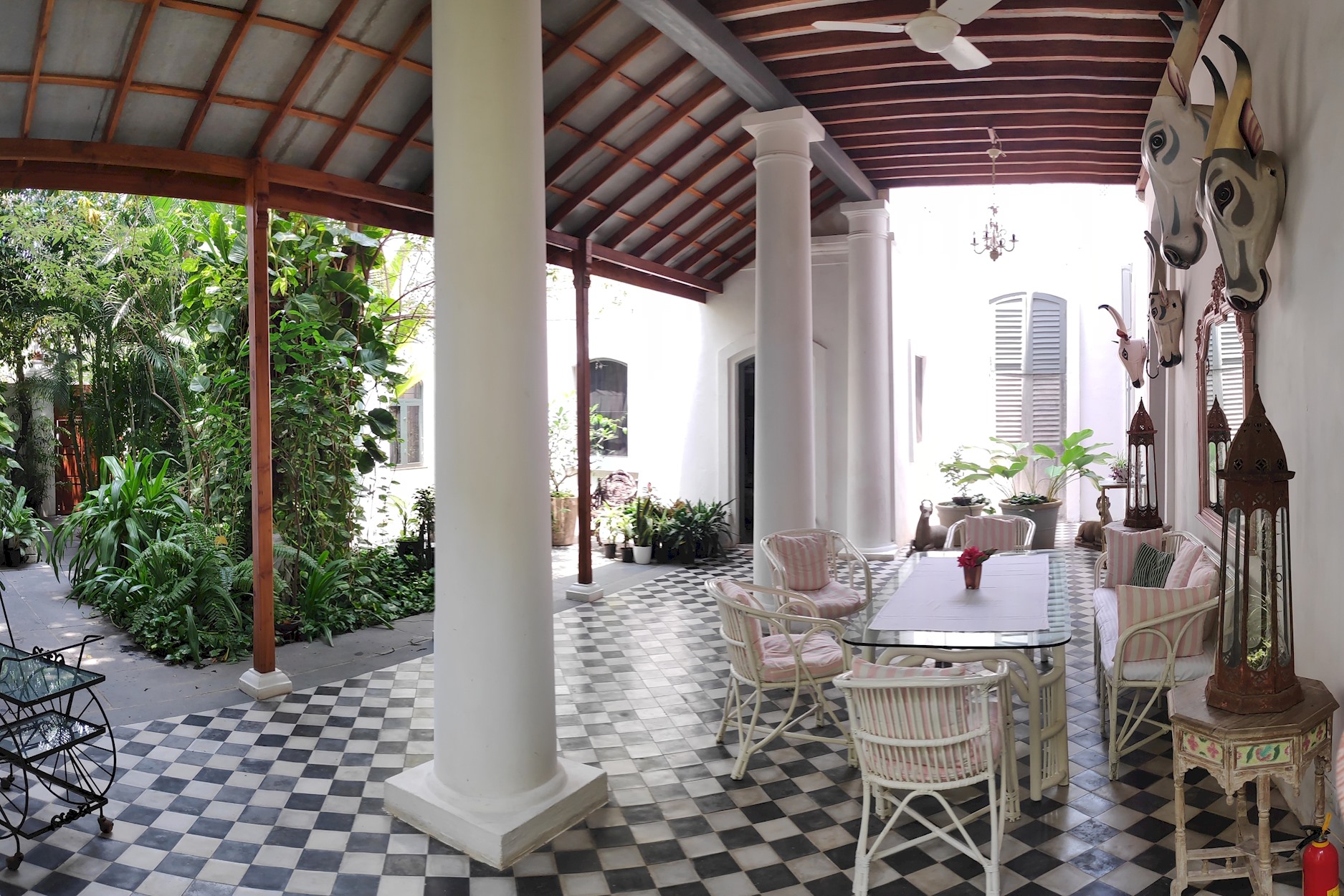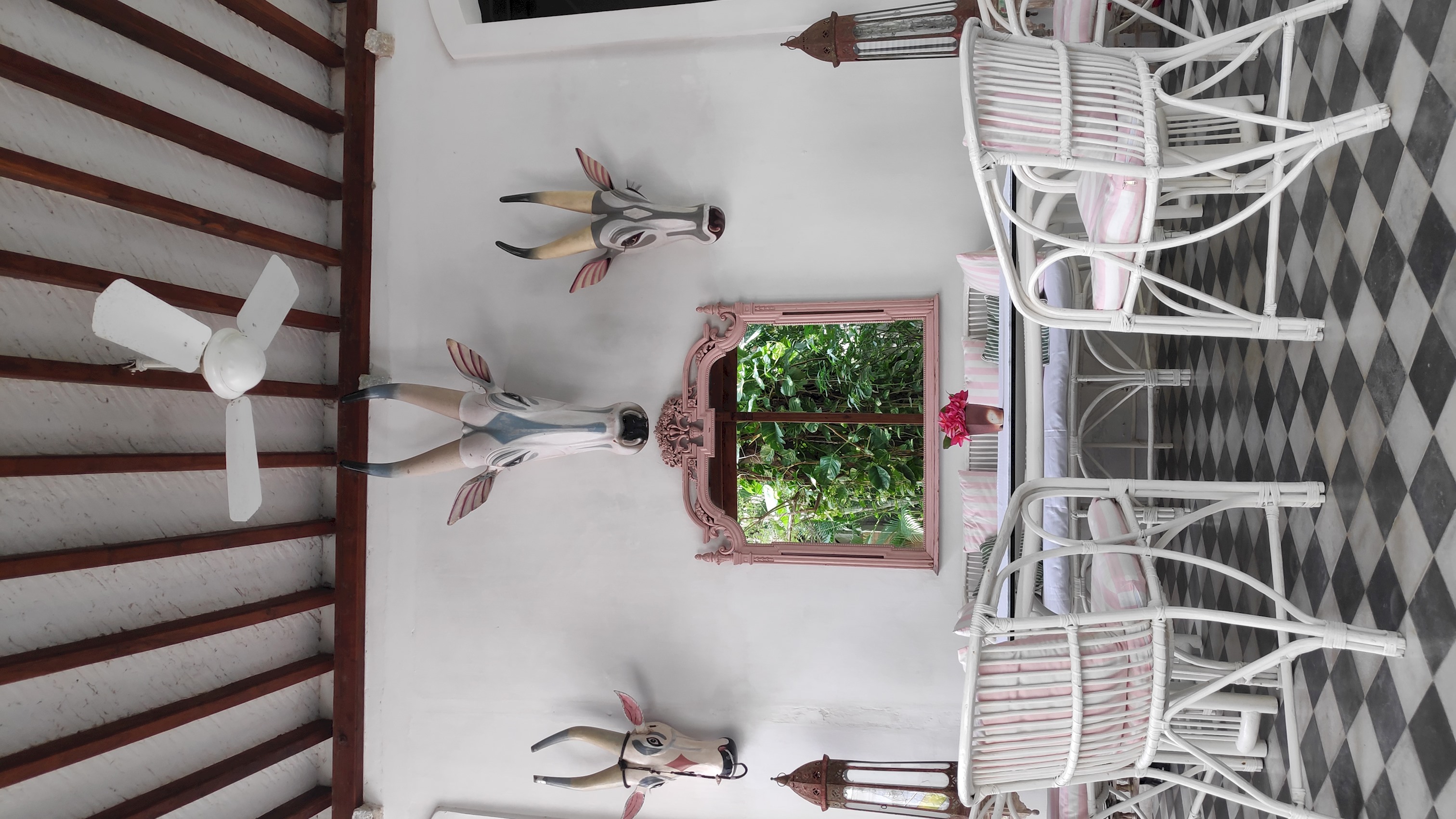 Description
Description
WELCOME TO MAISON TWENTY SIX, PONDICHERRY
Ranked among the top 50 villas in India by Conde Nast Traveller, Maison Twenty-Six by Luxunlock Private Villas is a 120-year-old luxurious private garden villa in the heart of Pondicherry's French Quarter. The villa was awarded by the French VMF Foundation for its architectural heritage. The villa is set around a lush foliage-filled courtyard with two bedrooms on the lower level and two suites on the upper level. Bengal room is the Indigo-themed room on the ground floor.
THE BOMBAY SUITE AT MAISON TWENTY SIX
External spiral stairs lead to the first floor with 2 suites and a covered verandah.
The Bombay Suite comprises a bedroom, bath-room, and an air-conditioned lounge. Themed with hints of Bombay and Gujarat, the bedroom has a canopy Queen bed with a large pichwai painting as a backdrop. An Anglo-Indian carved sofa from Gujarat sits in one corner. Tall French doors lead onto a wraparound balcony overlooking the courtyard and road. A set of metal chairs and a small table make it ideal for a morning cup of coffee.
The Bombay Suite's air-conditioned lounge has a flat television with cable TV. A beautiful Bourne and Shepherd photo of colonial Bombay with Flora Fountain harks back to an earlier era. A sofa-cub-double bed accommodates one adult or two small children.
A delicious set breakfast comprising Western and South Indian is included in your booking.
Pets are welcome.
SPACES AT MAISON TWENTY SIX
Individual room or suite guests have access to the large living room or Indo Chine Hall, the small air-conditioned salon, powder room, kitchen, and the covered verandah which doubles up as a communal dining space. You can also use the upper verandah which overlooks the courtyard and mango tree.
The entrance takes you into a small foliage-filled Garden Courtyard enveloped on three sides by a bedroom, air-conditioned Salon, kitchen, and the covered verandah. The center of the courtyard is a pillar of foliage symbolizing the tree of life.
On the east side of the courtyard, flanked by giant white plastered columns on one side and the formal living room on the other side is a Covered Verandah that is the alfresco dining space. A striking black and white cement tiled floor complements a seven-seater cane and metal dining table, that can be extended to seat more people.
The Indo-Chine Hall is an enormous 18-foot high room with raftered ceilings, and flooring set in early 20th century Belgian tiles imported from Vietnam. Careful restoration of the walls has revealed the original lime green and red plaster. Sit at a quaint 3-seater marble-topped table under a magnificent chandelier or relax in any of the multitudes of corner sofa arrangements. A beautiful and original Pondicherry buffet sideboard doubling up as a bar counter is topped by exquisite artwork.
A small Air-Conditioned Indoor Lounge is located adjacent to the courtyard. It has comfortable seating and doubles-up as a cool respite from warm summers for drinks or even a meal.
The Laundry, Kitchen, and Staff Accommodation are on the south side of the courtyard. The contiguous laundry room cum kitchen is equipped with a washing machine and ironing facilities, A large refrigerator is perfect for chilling your favorite beverages and storing perishables. The kitchen is fully equipped with gas burners, an oven and microwave, and plenty of space to cook up a meal of your own.
In the southeast, a gazebo houses a Powder Room.
The Upper Verandah has two comfortable seating clusters with lovely views over the railing into the courtyard. Ideal for morning get-togethers!
IMPORTANT DETAILS
In addition to your breakfast, other meals can also be served through chefs-on-call. You can also use delivery apps to receive food. Kitchen staff can heat and serve it to you within their set work timings. Tea and coffee are served complimentary throughout the day. You are welcome to use the kitchen and prepare your own meals too with the assistance of our team.
The house has a full genset power back up.
Water is a scarce commodity in Pondicherry and the house does have a municipal water connection. A pressure pump system is in place. The caretaker will ensure that water is always available. Please use water prudently.
Complimentary Wi-Fi is available throughout the house. Satellite TV is available in both the upper lounges.
All bathrooms have hot water from individual hot water geysers. Switches are marked.
Guests have access to the washing machine and ironing facility for self-use.
Pondicherry like elsewhere in tropical South India does have mosquitoes. Please use the repellent placed in your room during the day and especially in the evenings. Try and keep your room windows and doors closed from 4 PM onwards.
The house is over 120 years old. Careful restoration combined with constraints on what can and cannot be done means that walls and floors are uneven in places. Original doors and windows may squeak or not shut smoothly or evenly. Damp patches on walls are par for the course of an old house like this.
Most ceiling lights and chandeliers have switches and rotary dimmers. Please adjust the dimmer to your convenience. Power strips are available in all rooms to use for charging your devices.
The staff comprises one daytime housekeeper, a night-time assistant, and day and night security.
You will be received by our LUX Host on arrival at the villa and is available for any assistance throughout your stay.
Rules & policies
Check-in: 14:00
Check-out: 10:00
Payment with: Cash; Bank transfer; Credit card;
Cancellation Policy
From 0 to 59 days before arrival charge 100.00 % of total booking amount
From 60 to 365 days before arrival charge 50.00 % of total booking amount
Please contact the landlord regarding your check-in before your arrival.
Pondicherry
Interesting places near the property:
Auroville
20.00 minutes
Chennai Airport
147.00 km
Chidambaram and Pichavaram
120.00 minutes
Gingee
70.00 km
Mamallapuram
90.00 minutes
Marakkanam
60.00 minutes
Pondicherry Airport
30.00 minutes
Pondicherry Railway Station
20.00 minutes
Maison Twenty Six – Madras Suite
605001 Pondicherry, 19 Rue Victor Simonel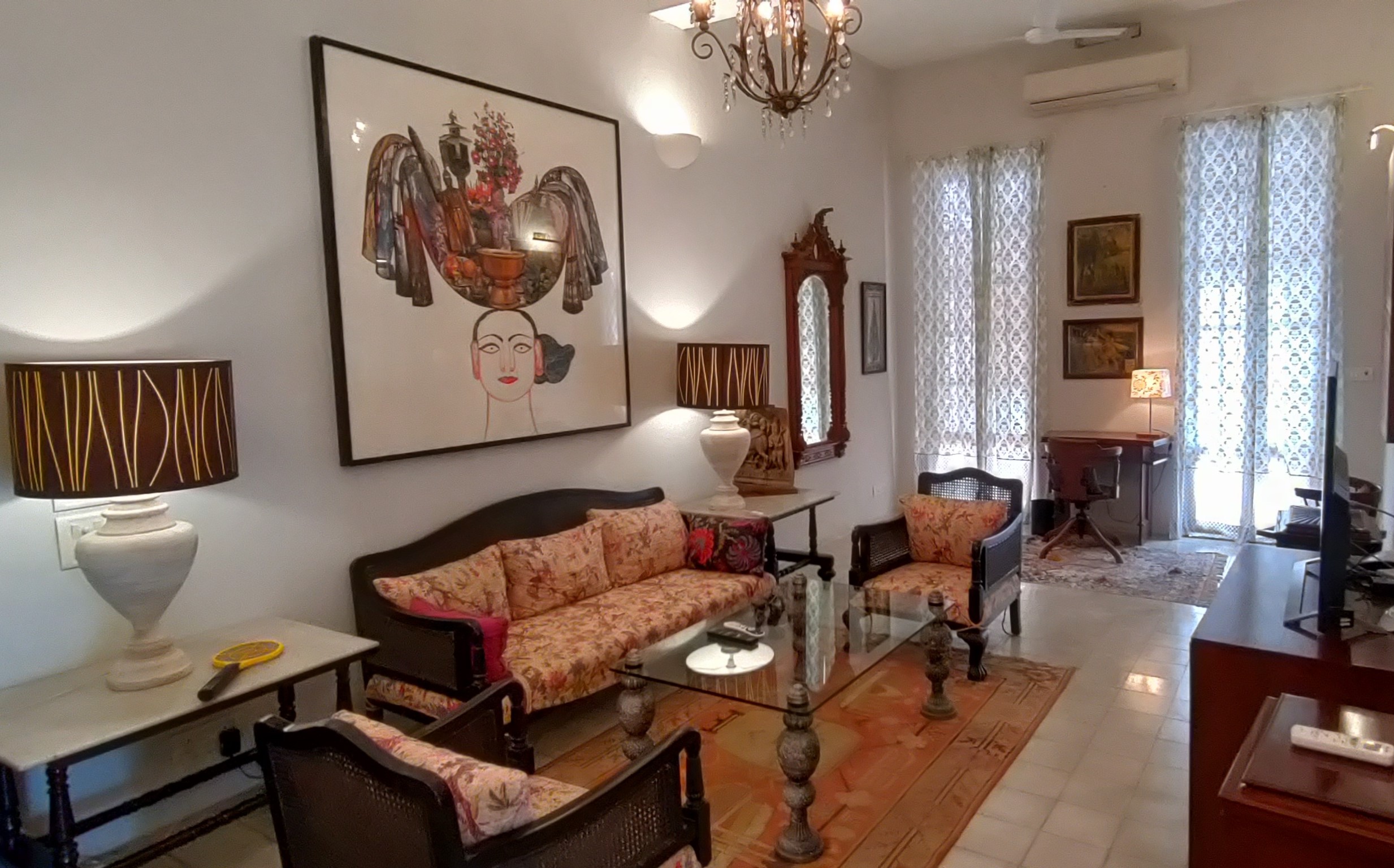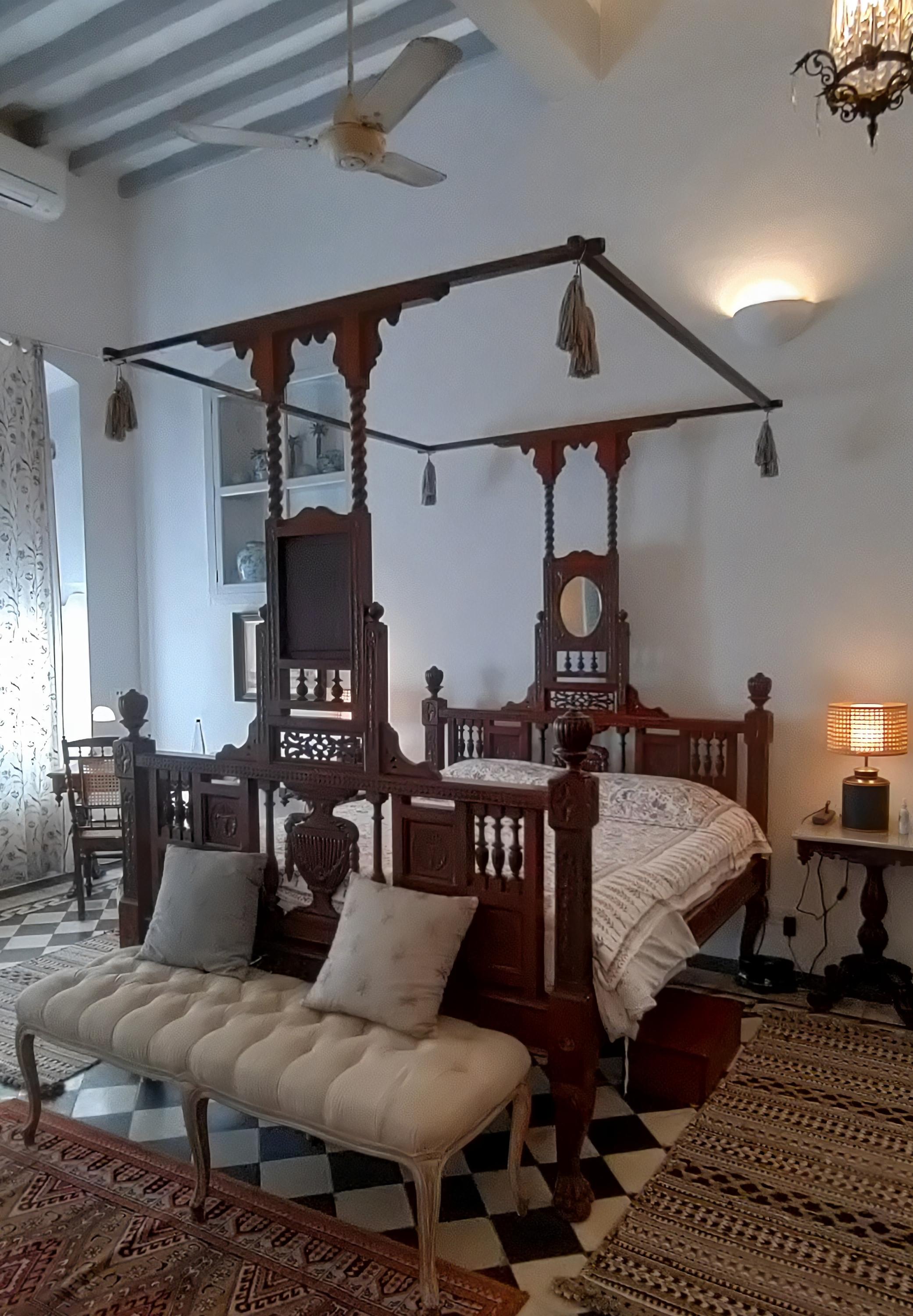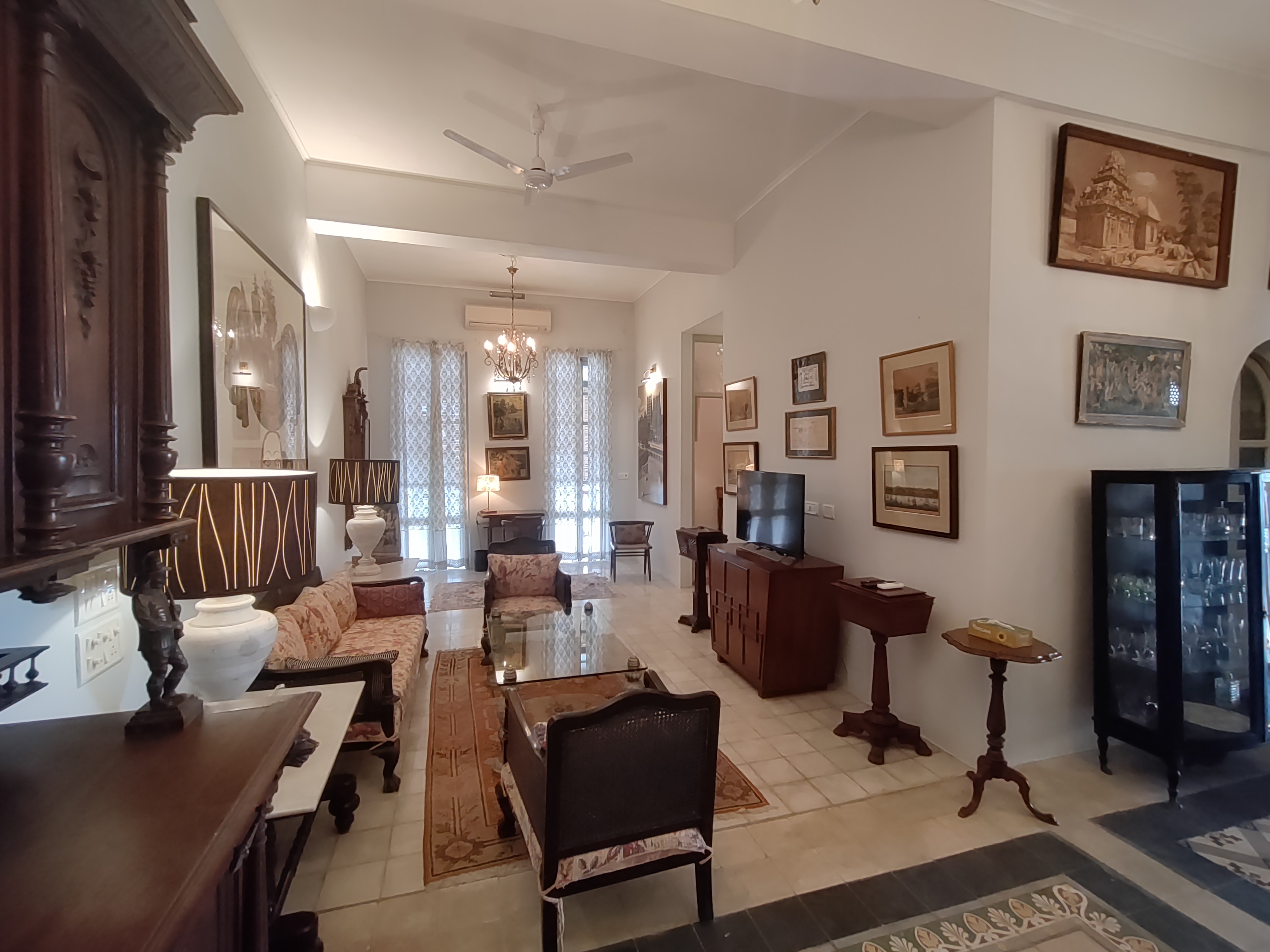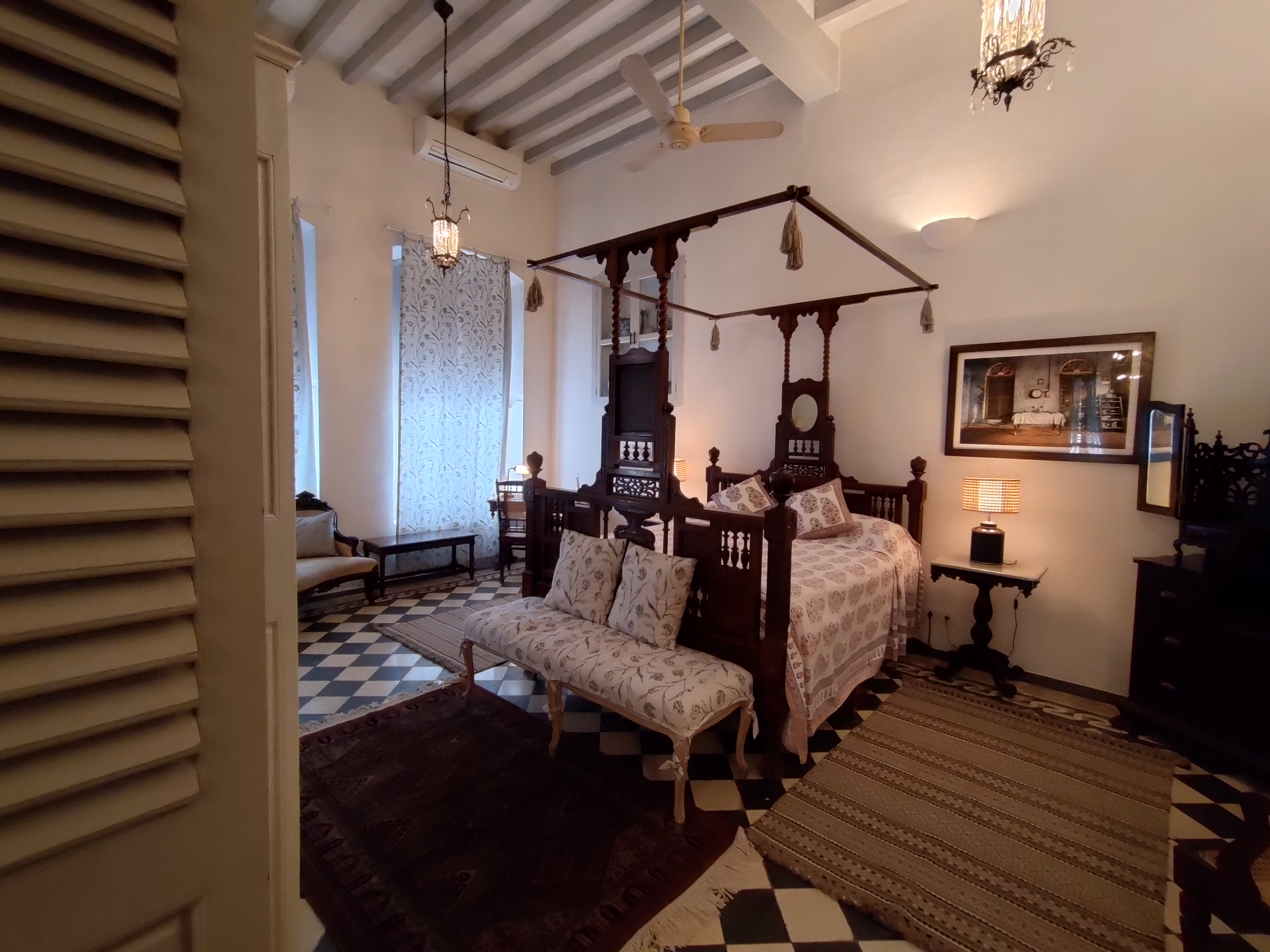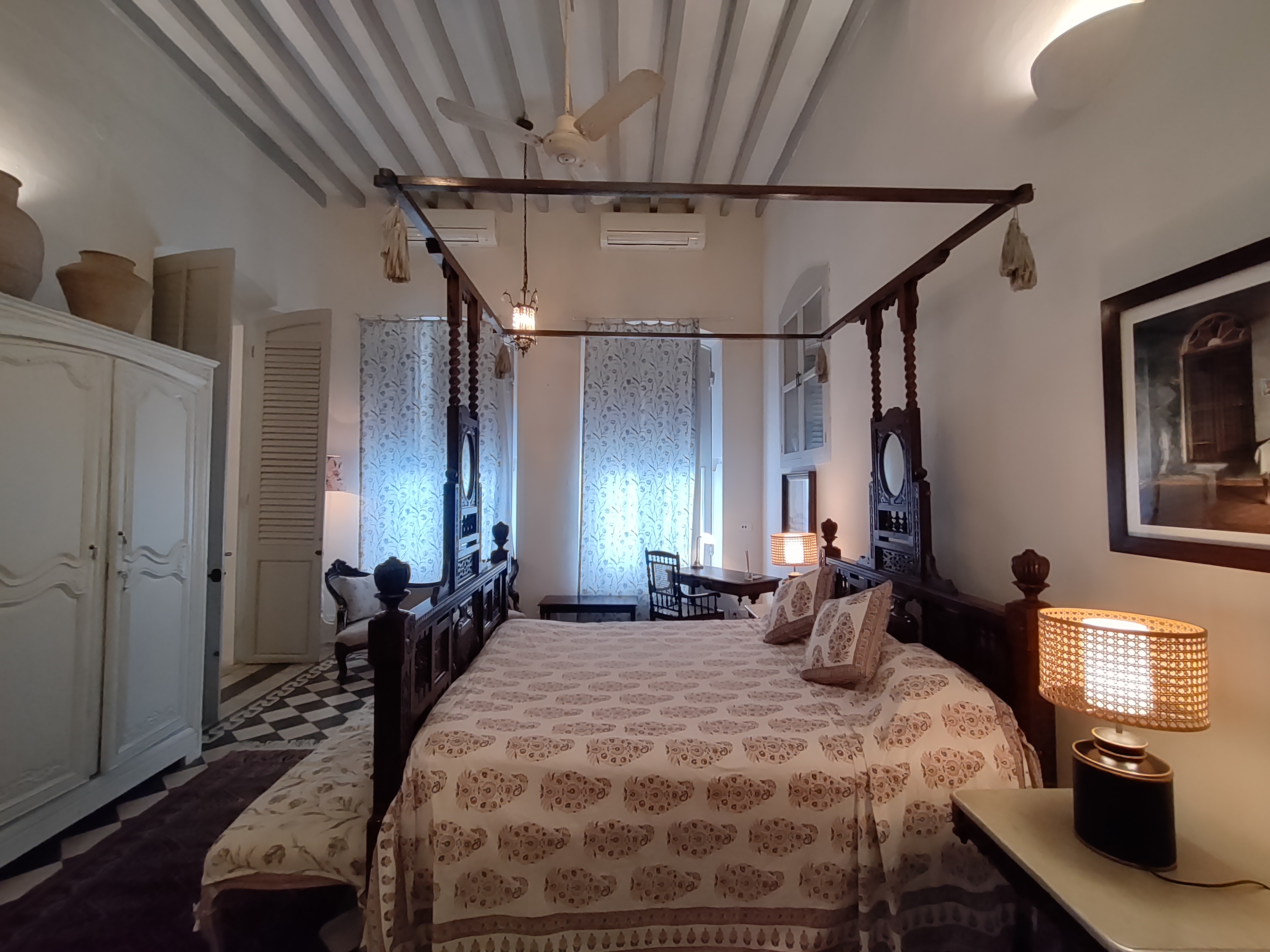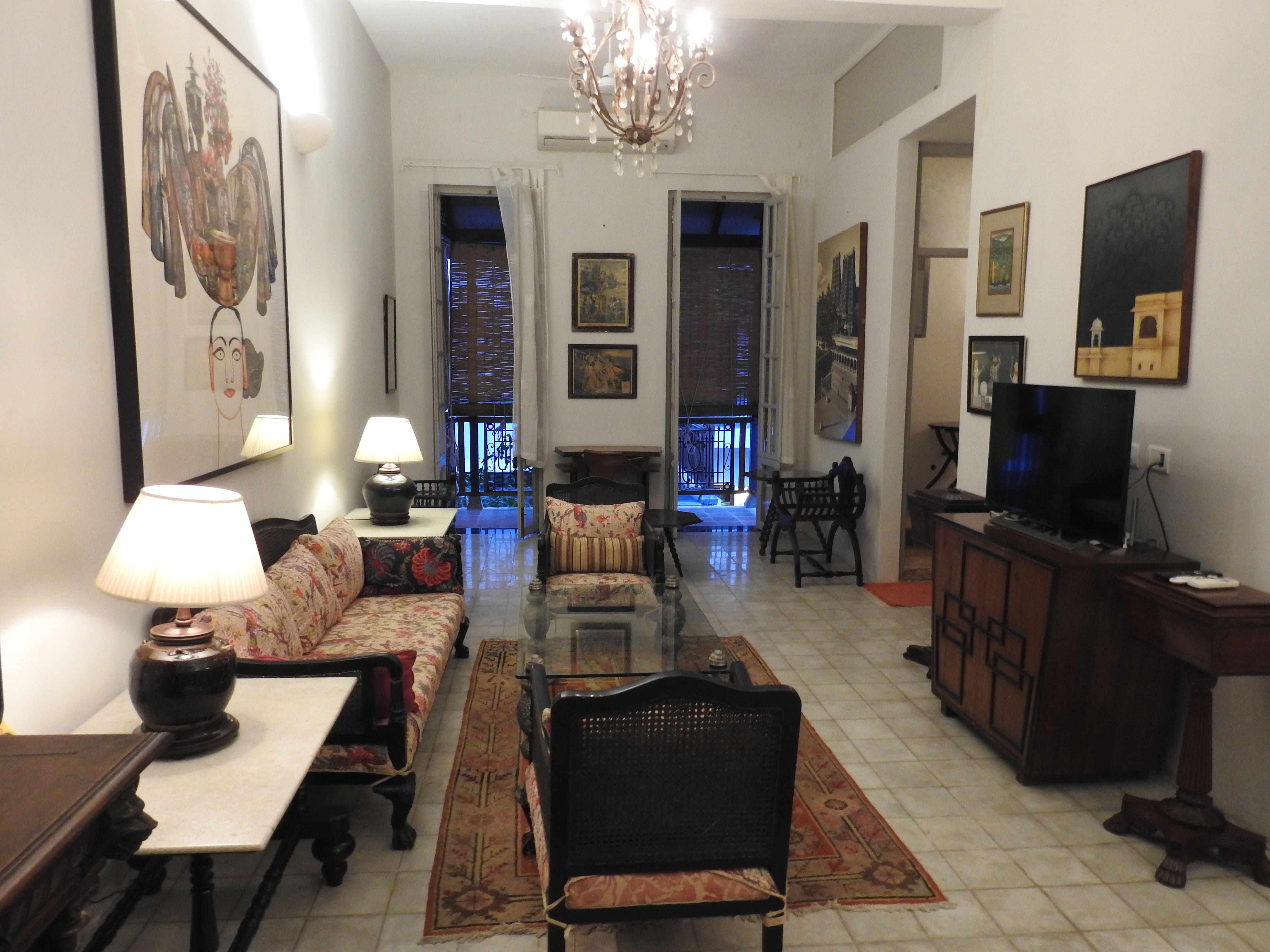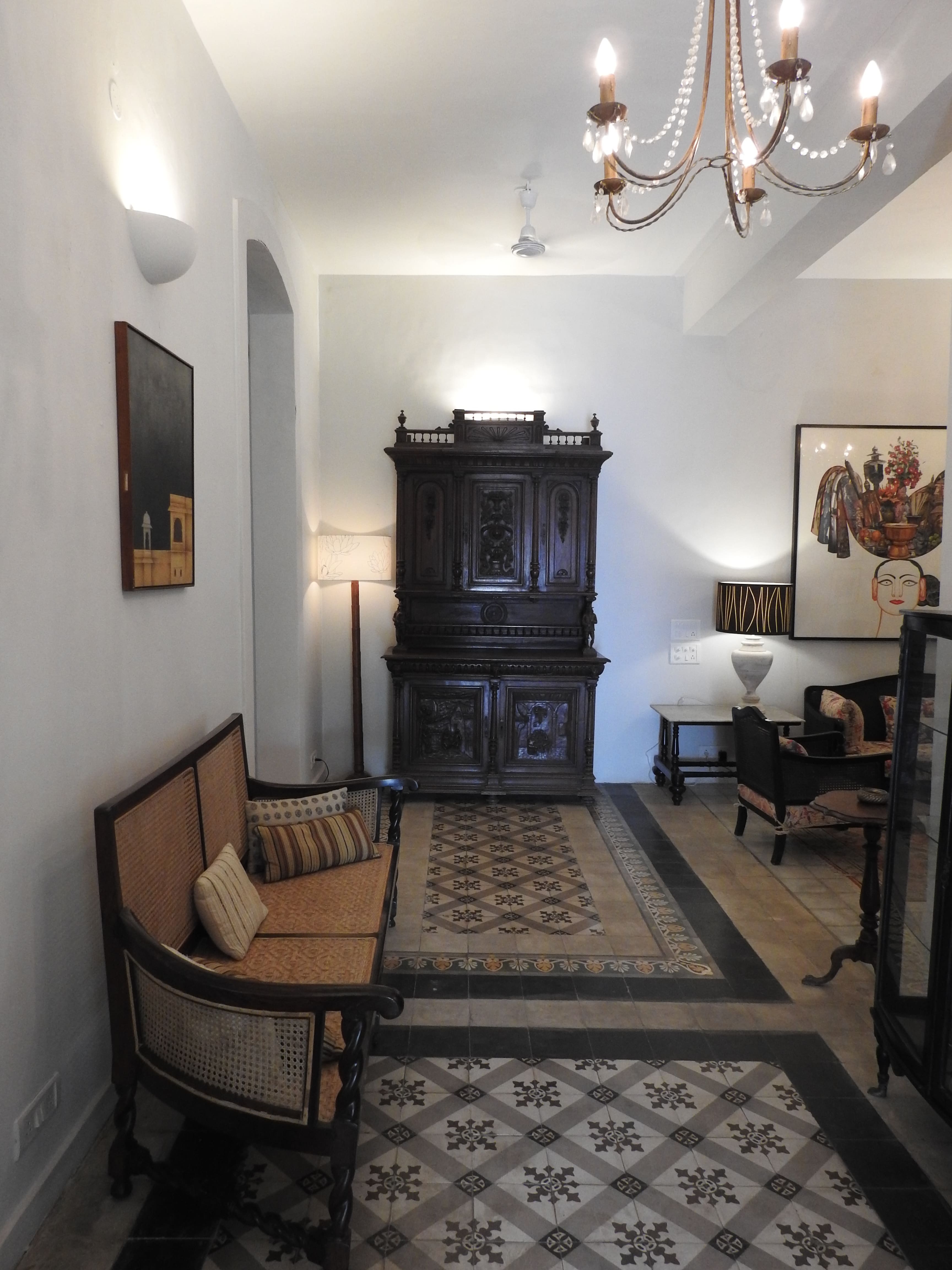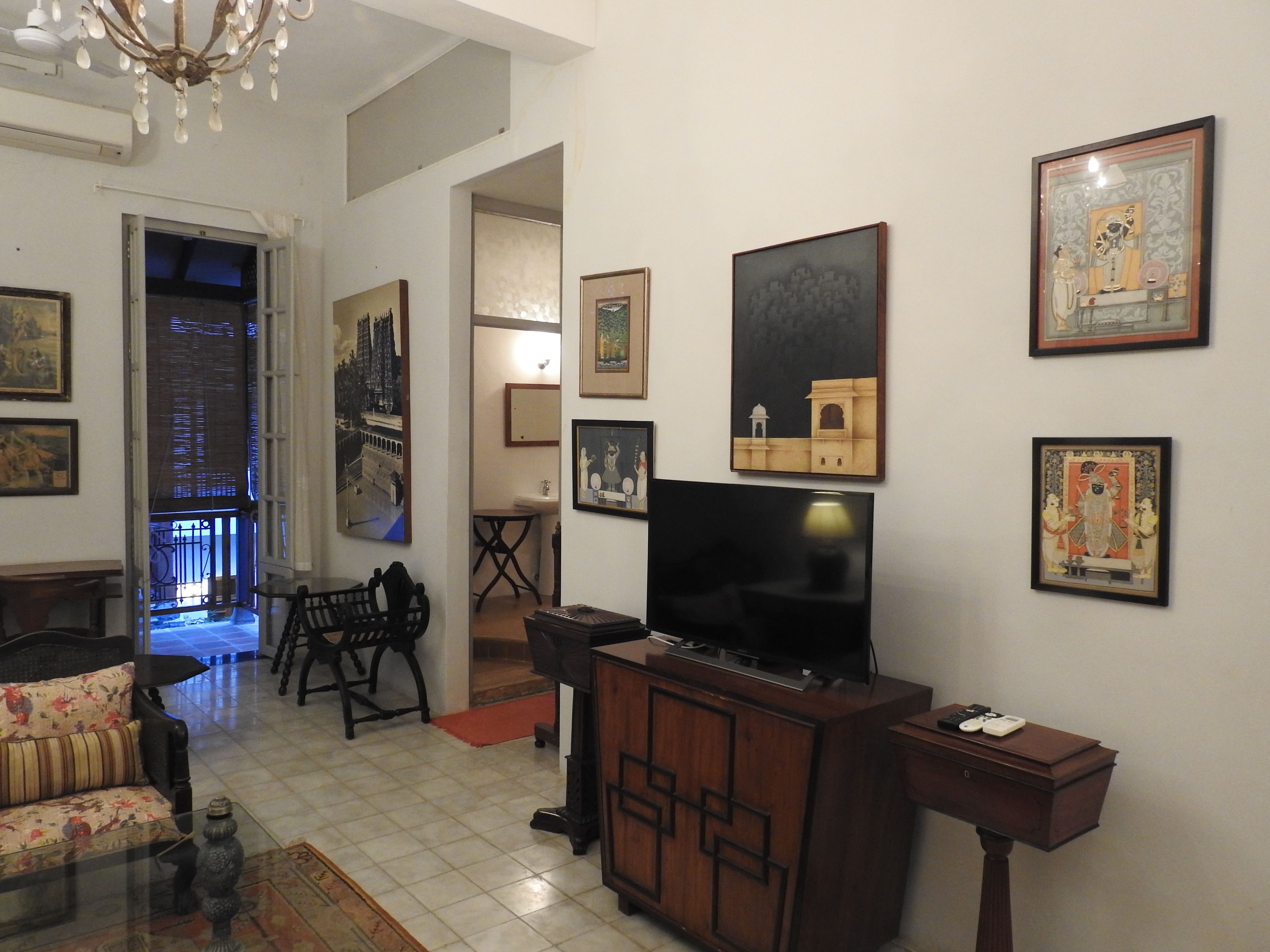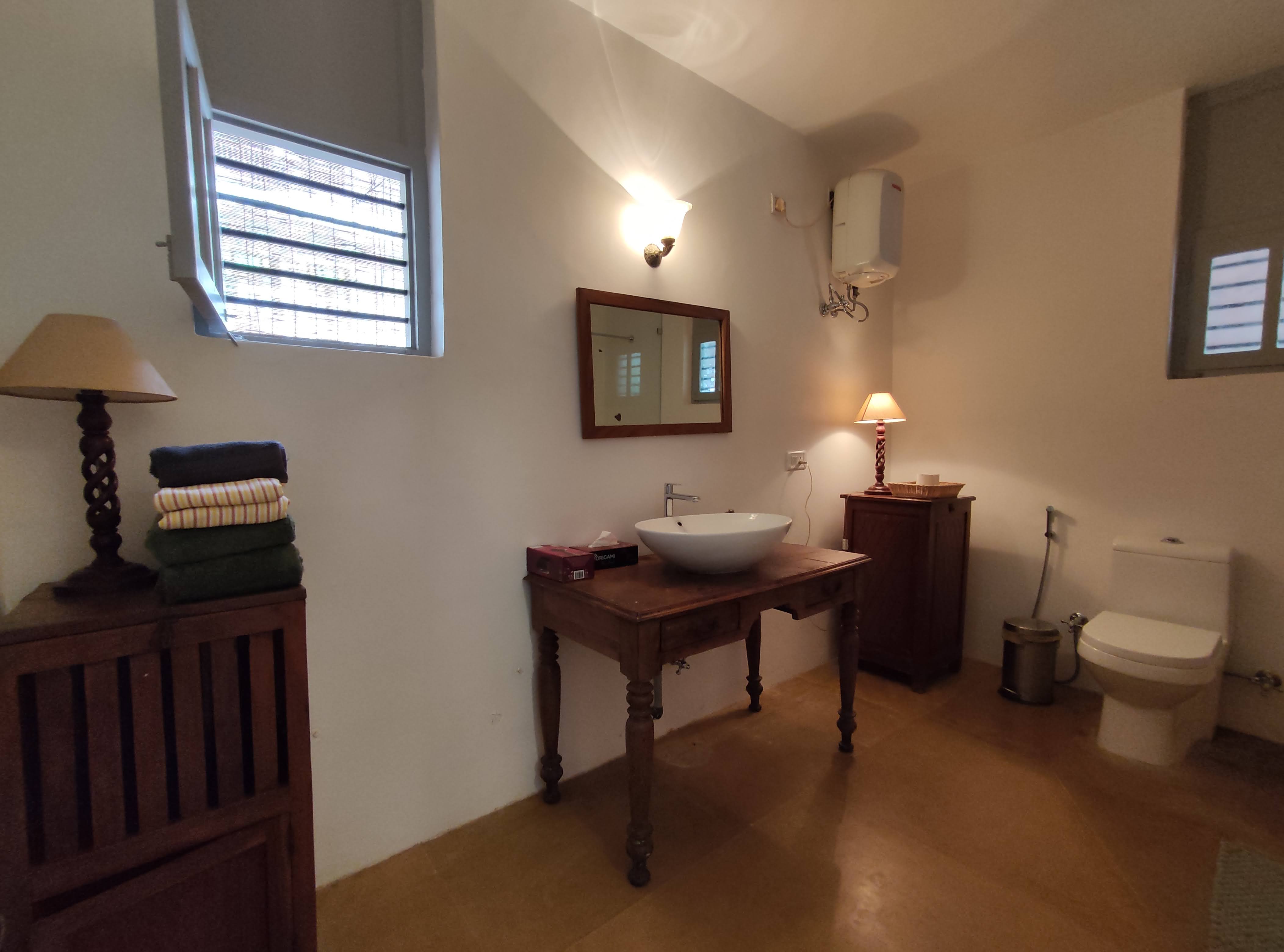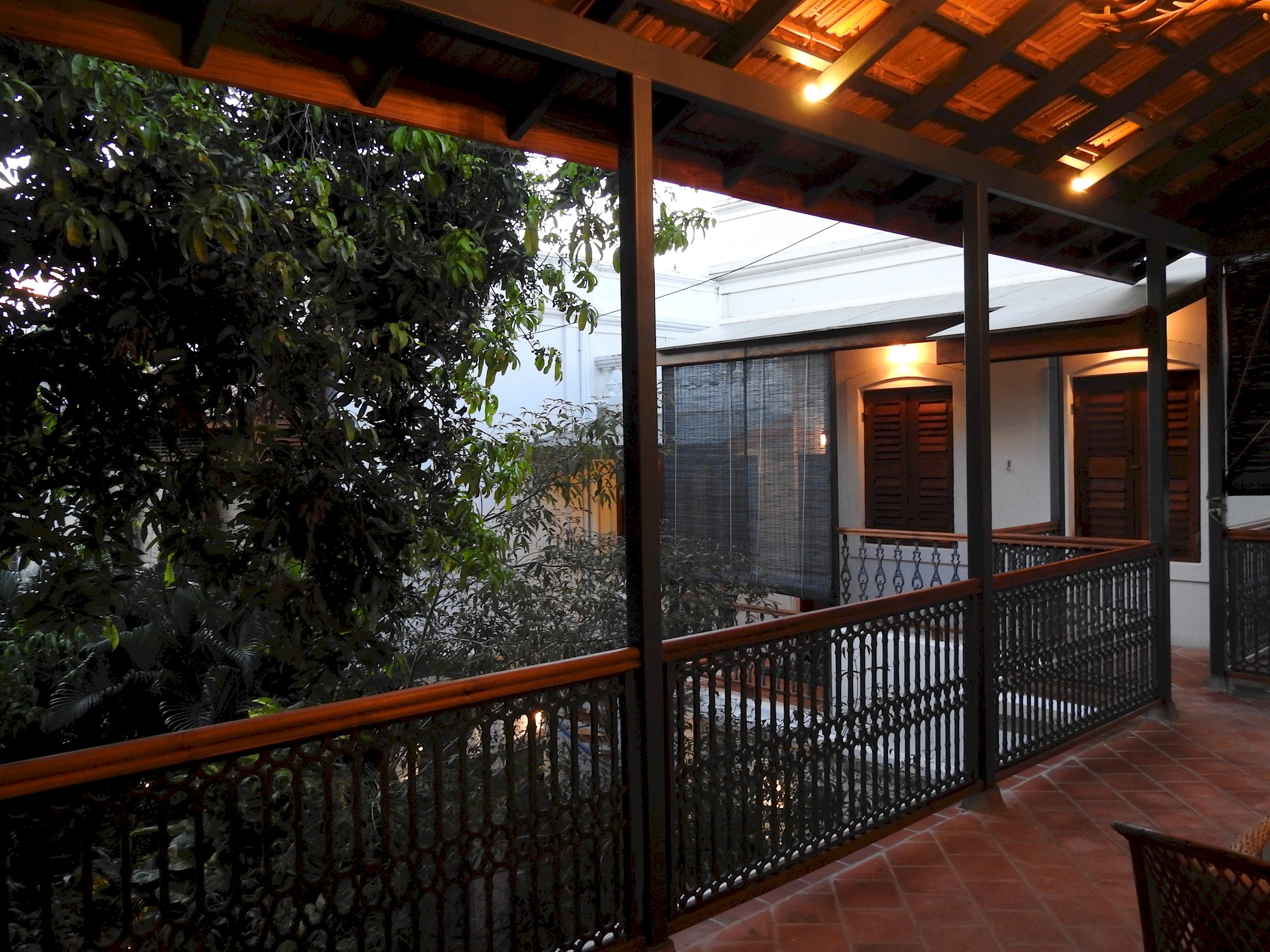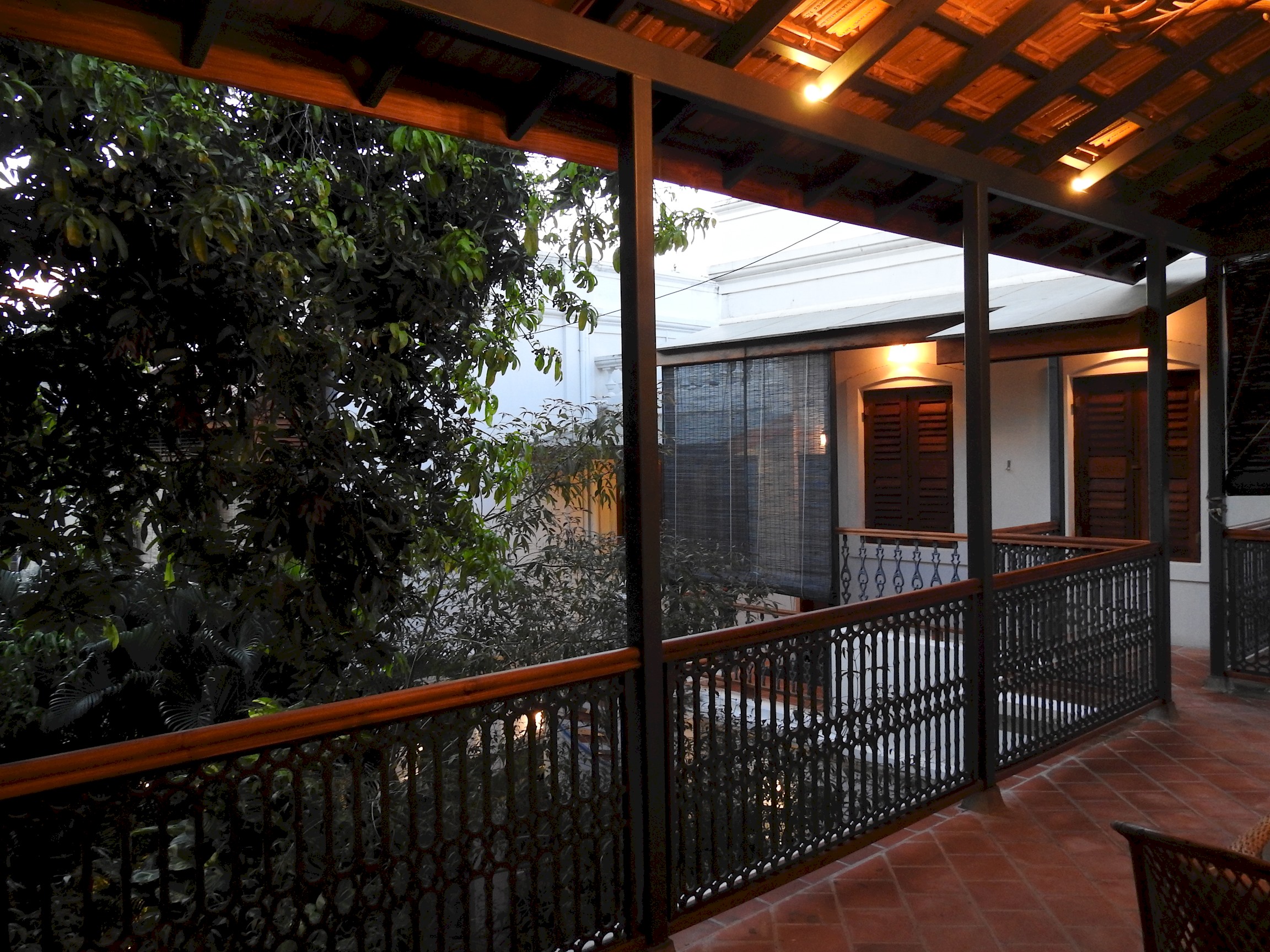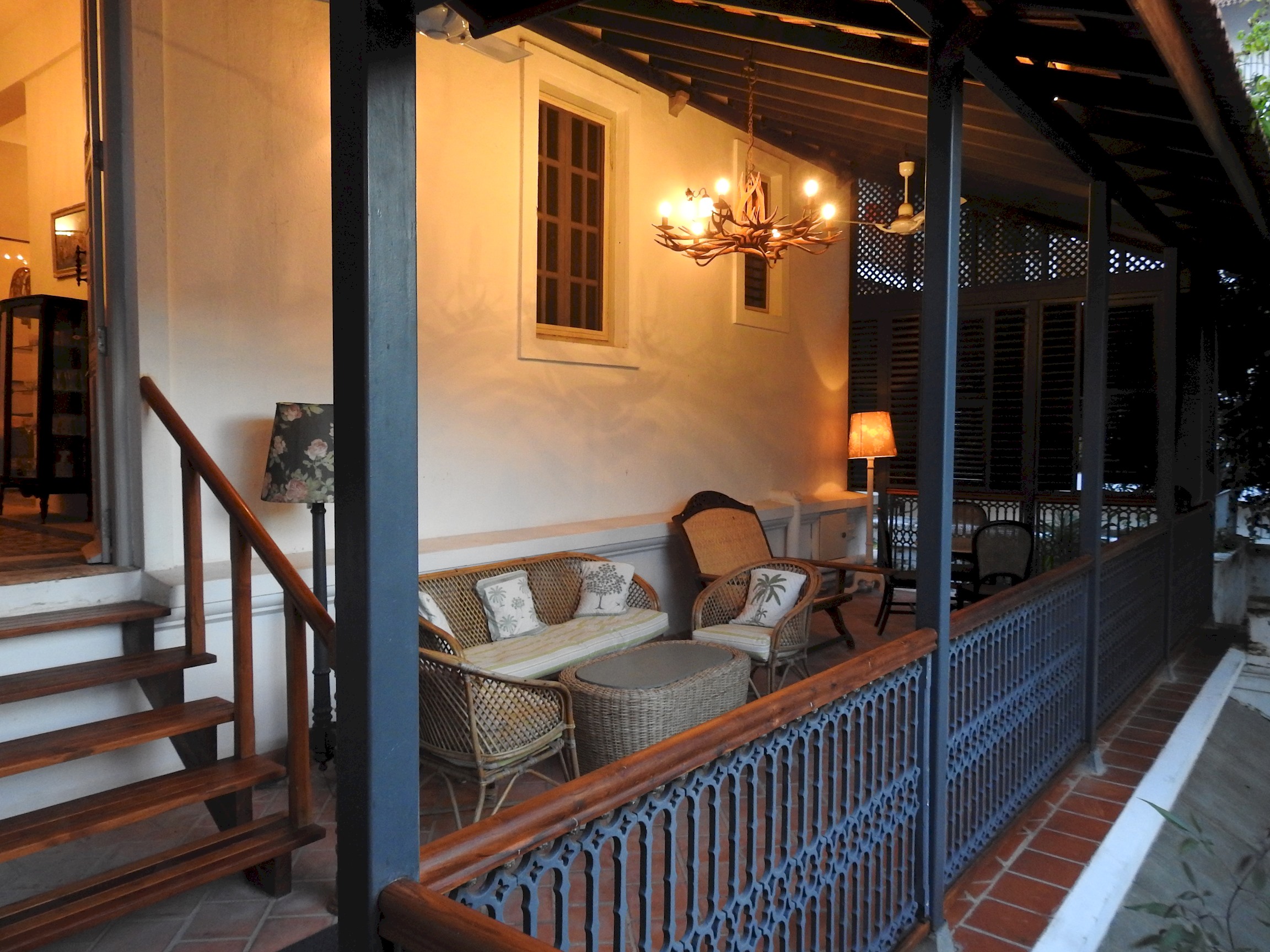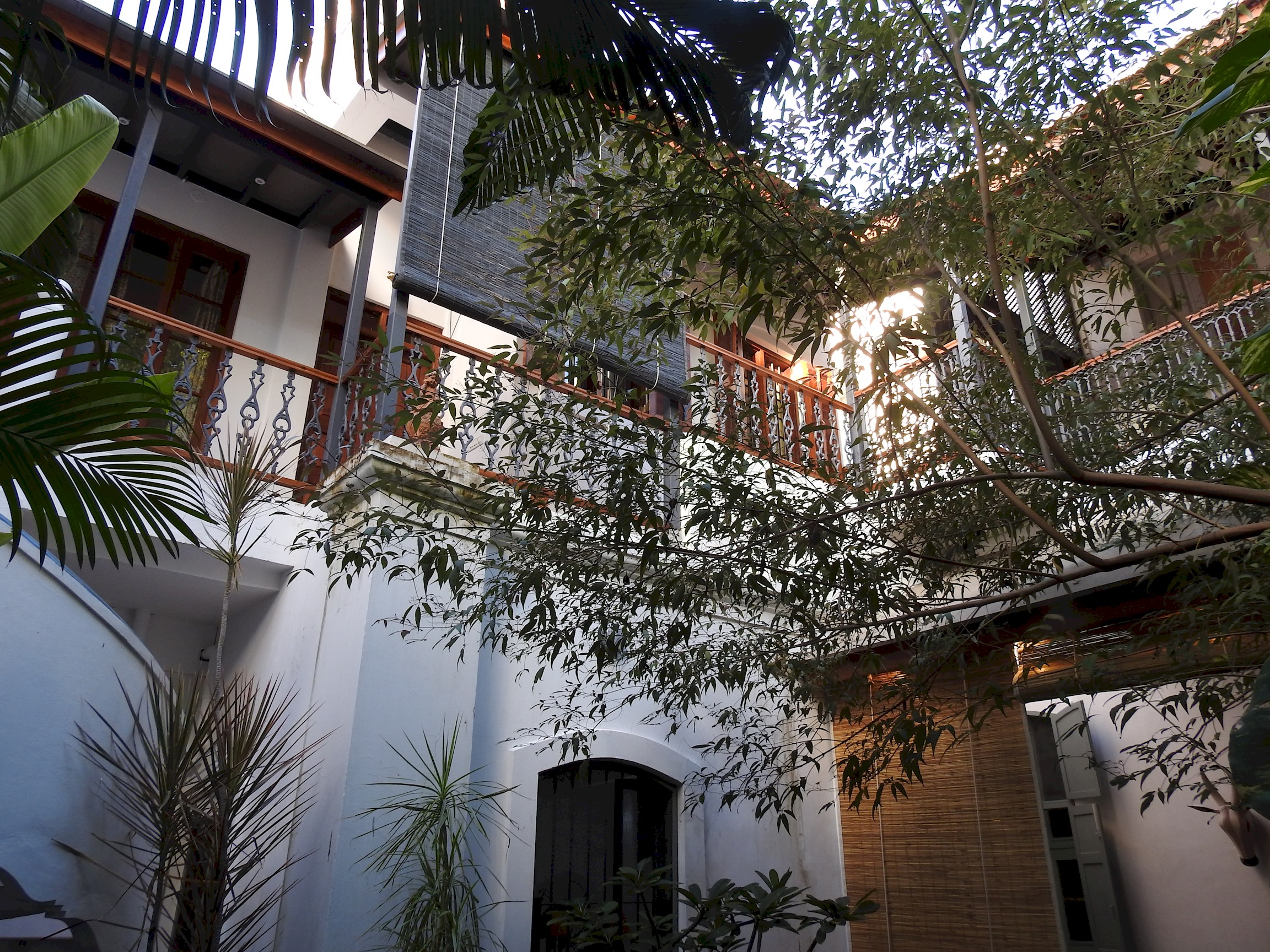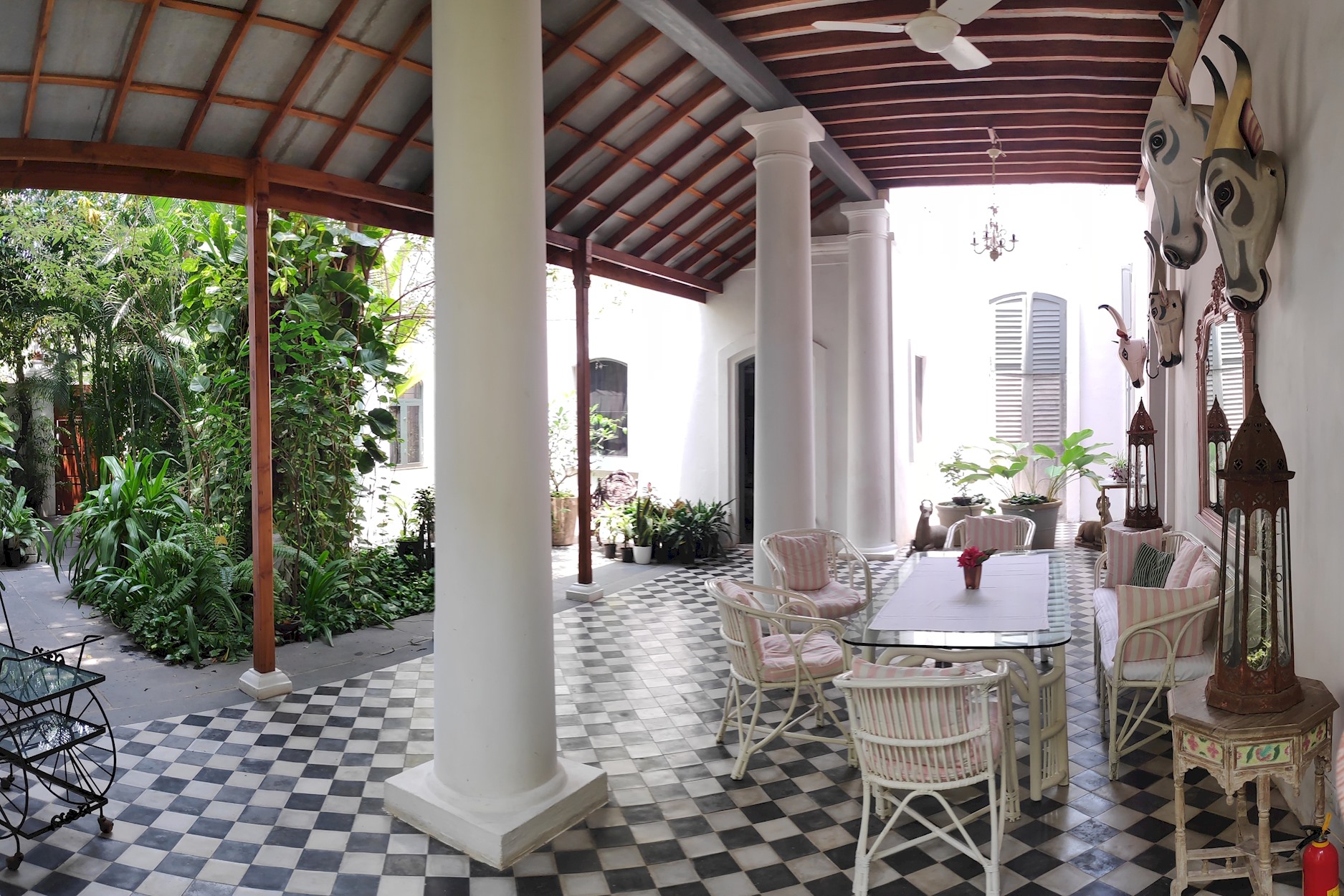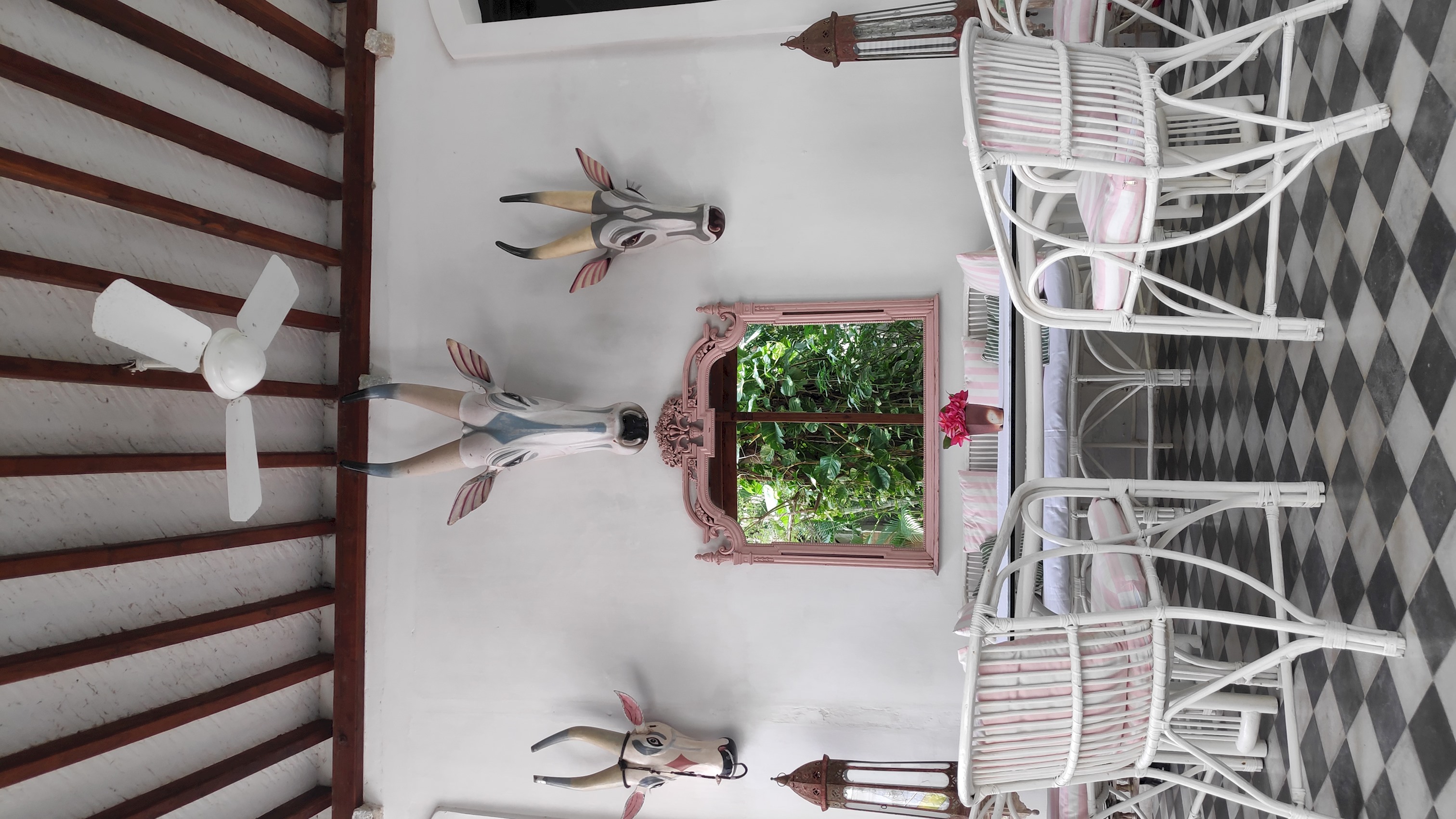 Maison Twenty Six – Madras Suite
605001 Pondicherry, 19 Rue Victor Simonel